February 8, March 8, & April 12, 2023
2:00pm - 3:30pm
The Dodd Center for Human Rights Lounge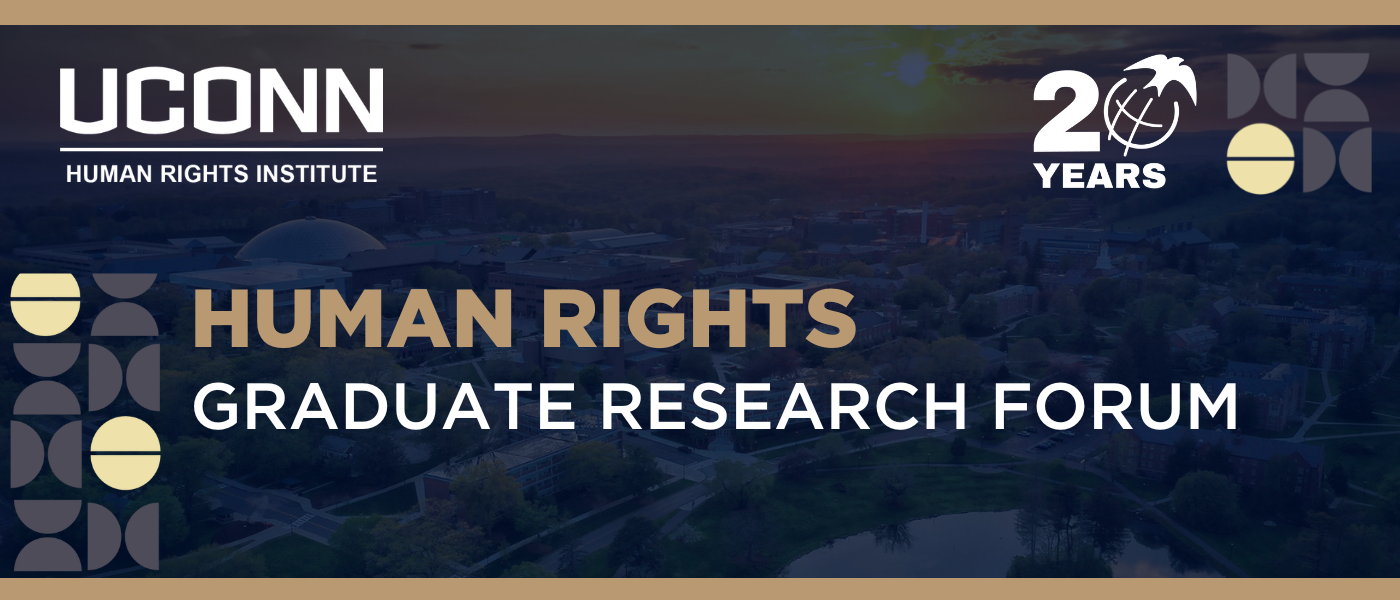 About the Forum:
The Human Rights Graduate Research Forum provides an opportunity for graduate students in any discipline or school doing human rights-related work to receive feedback from peers and faculty in an informal and supportive environment. These forums occur once per month during the academic year. Each session is split between the student researcher's presentation and time reserved for questions and feedback.
We welcome graduate students and faculty from any discipline or school to attend. UConn graduate students doing human rights-related work are encouraged to sign up to discuss their work in a future forum.
Join us!
This series will be hosted in-person. We kindly ask that you register to attend.
All sessions will take place in the lounge of The Dodd Center for Human Rights.