Tuesday, January 24, 2023
4:00 pm - 5:30 pm
Konover Auditorium
The Dodd Center for Human Rights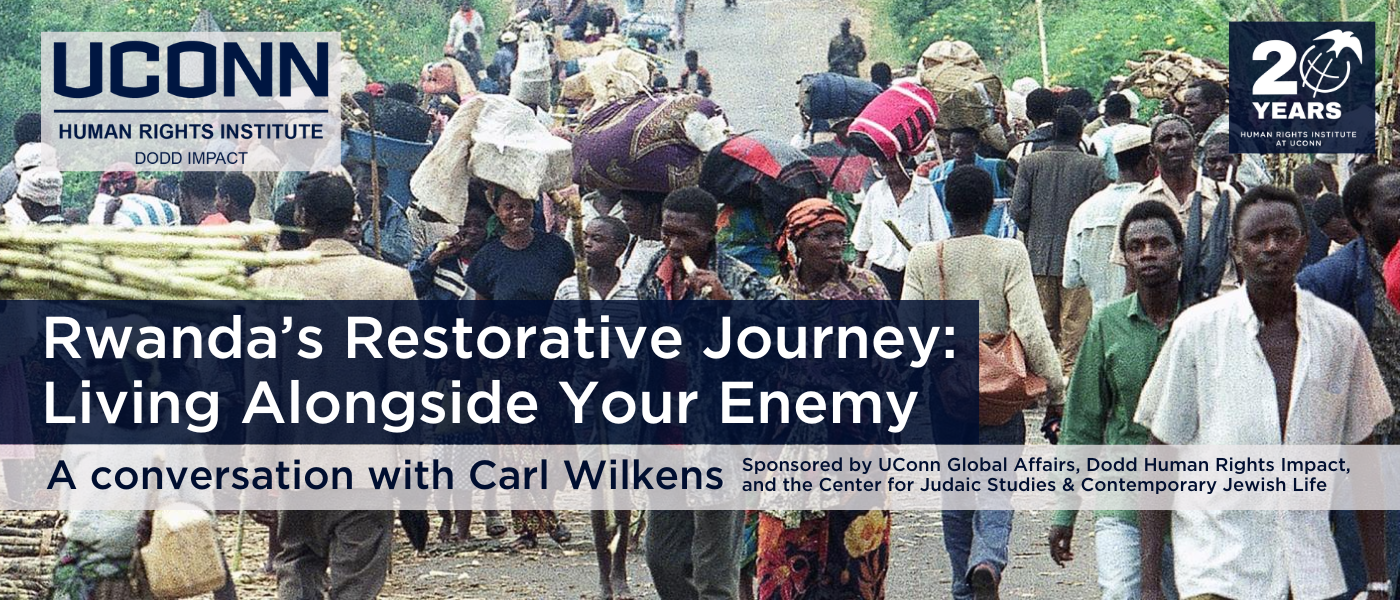 About This Event:
Three days into the 1994 Rwandan genocide against the Tutsi, Carl and Teresa Wilkens made the heart wrenching decision that she would take their young children to safety, and he would stay at their home in Kigali and try to help. Neither had any idea that during the next 100 days more than a million people would be slaughtered, often by their neighbors.
Through the sharing of first-hand accounts of the catastrophic 1994 genocide and the country's rebuilding journey that followed, Carl will discuss restorative justice and practices and engage us in guided conversations about what those practices mean today, particularly in the realm of rebuilding trust.
Join Us:
This event is in-person only in the Konover Auditorium of The Dodd Center for Human Rights. All are welcome!
Register Here.
It is co-sponsored by UConn Global Affairs, the Center for Judaic Studies & Contemporary Jewish Life, and Dodd Human Rights Impact.
About Carl Wilkens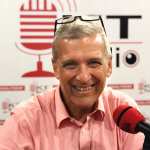 As a humanitarian aid worker, Carl Wilkens was one of two Americans who refused to leave Rwanda as thousands of expatriates and UN soldiers fled the country in the face of what is now known as the 1994 Rwandan genocide against the Tutsi. Working together with Rwandan colleagues they brought food, water, and medicine to orphans trapped around the city.
These days Wilkens travels around the globe using the transformative process of storytelling and restorative practices to explore topics such as polarization, harmful conflict, and belonging. He is the Co-founder and Director of World Outside My Shoes.
"I'm Not Leaving"
In advance of the event, we encourage you to watch the 40-minute documentary, I'm Not Leaving, available in full & free on YouTube.
This 40-minute documentary shares snapshots of the genocide through the eyes of Carl and his wife Teresa along with: Gasigwa, a courageous Rwandan colleague whose home became a safe-house, Laura from the US Embassy who wrestled with Washington, DC to not abandon their mission, and Phil, one of the handful of UN peacekeepers who volunteered to stay in Rwanda and were tenuously hanging on to save lives. Their gut-wrenching choices and unexpected alliances formed during the 100 days of slaughter leave us with a surprising sense of hope and agency.