Tuesday, November 16, 2021
12:30pm – 3:00pm
Virtual Event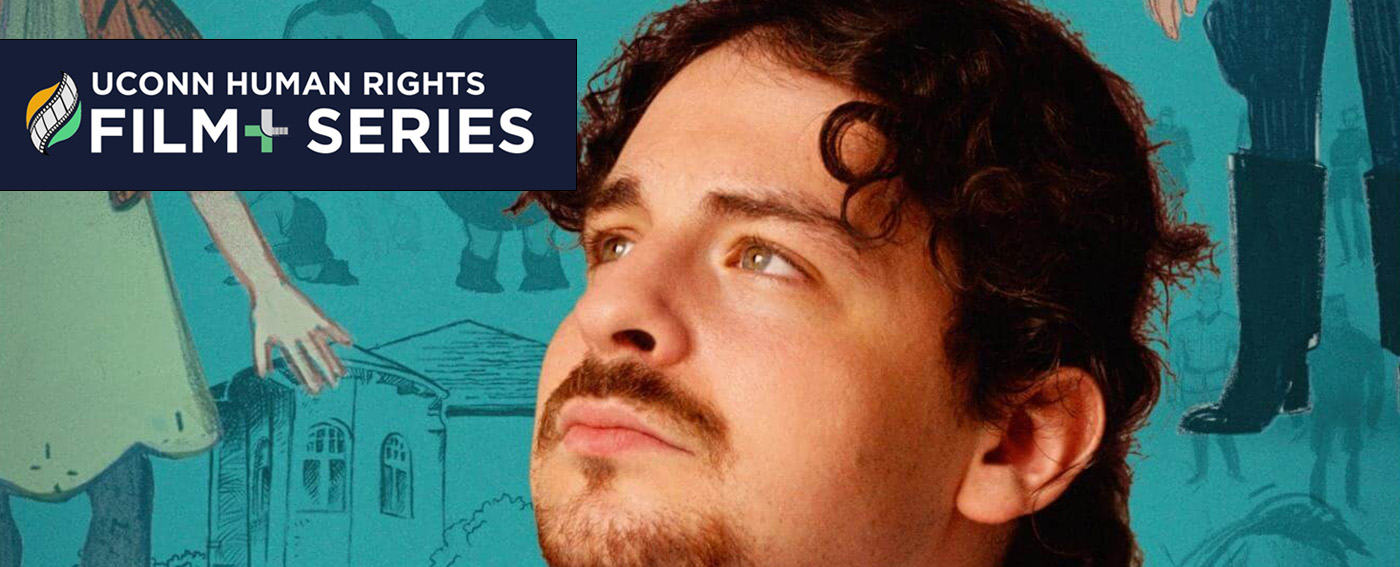 Schedule
12:30pm - Film Screening
2:15pm - Post-Screening Discussion with filmmaker Jana Matthes, Sebastian Wogenstein (Center for Judaic Studies), and James Coltrain (Digital Media and Design). Moderated by Heather Elliott-Famularo.
The Human Rights Film+ Series presents Tacheles - The Heart of the Matter, written and directed by Jana Matthes & Andrea Schramm (Germany 2020).
Synopsis: Yaar is a young Israeli living in Berlin, rebelling against his Jewish identity. He accuses his father of suffering from the Holocaust although he never experienced it firsthand. In order to face his own family history, Yaar decides to engage with the Holocaust in a new way: via a computer game. Together with his two German friends, he creates a 1940s Germany in which Jews can defend themselves and Nazis can act humanely. His father is shocked. "Tacheles – The Heart of the Matter" shows how the trauma of the survivors affects the third generation. By blurring the truth and switching the roles of victims and perpetrators - can anyone cope with their own history? Is reconciliation possible with a Computer Game?
Co-sponsors: Human Rights Institute, Dodd Impact, Digital Media and Design, Center for Judaic Studies & Contemporary Jewish Life