Thursday, February 10, 2022
4:00pm - 5:30pm
Virtual Event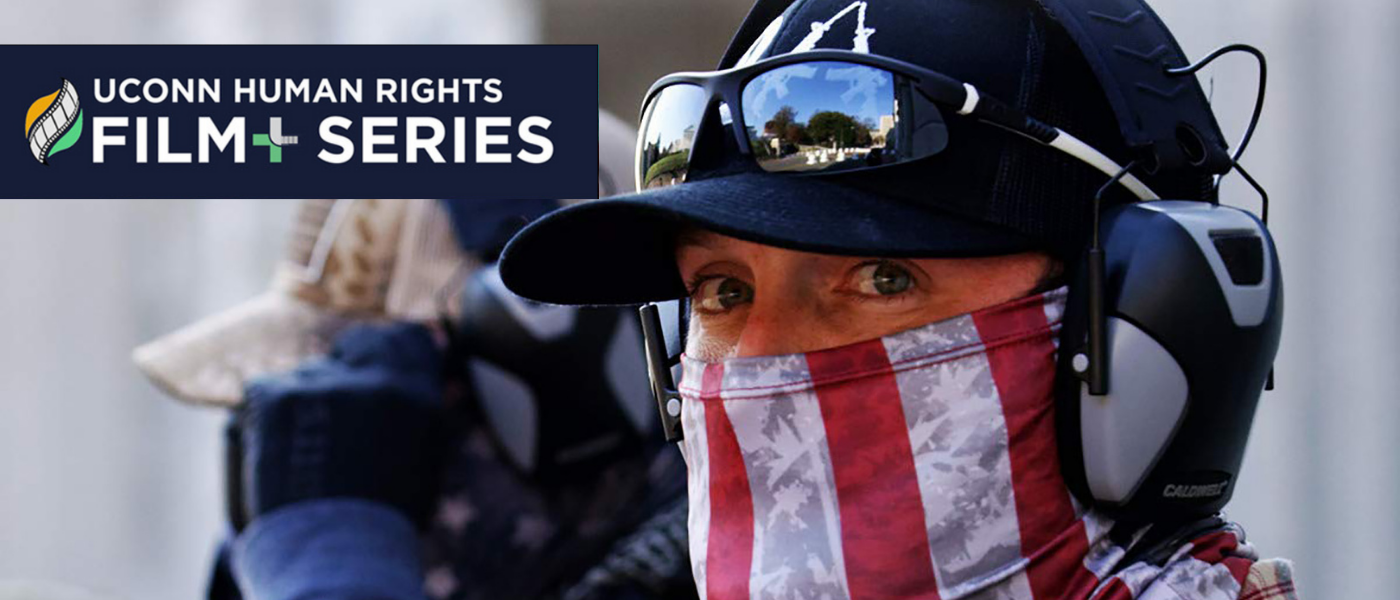 About This Event
In advance of the discussion, please watch the film. American Insurrection is available to stream online, free through PBS FRONTLINE.
Virtual Discussion Event – February 10 at 4:00pm - 5:30pm
The Human Rights Film+ Series presents American Insurrection, a PBS Frontline production directed by Richard Rowley with correspondent A.C. Thompson. Join us for an insightful and provocative discussion about the film, the events of January 6th, and the violent movements that threaten to upend the foundations of American democracy.
Film Synopsis: American Insurrection (2021, 85 mins) examines the individuals and ideologies behind a wave of extremist violence that culminated in the January 6, 2021 attack on the United States Capitol, and where the movement may be headed a year after the attack.
Discussants:
Senator Christopher J.

Dodd, former U.S. Senator from Connecticut
A.C. Thompson, Senior Reporter with ProPublica and Frontline Correspondent
Aaron Hiller, Chief Counsel for the House Committee on the Judiciary

Emily Kaufman

, Researcher for the Anti-Defamation League
Moderator:
Glenn Mitoma, Director, Dodd Impact
This event is sponsored by the Human Rights Institute, Dodd Impact, the Department of Digital Media and Design, and the Department of Journalism.
---