May 18, 2022
8:30 AM - 5:00 PM
In Person - UConn Storrs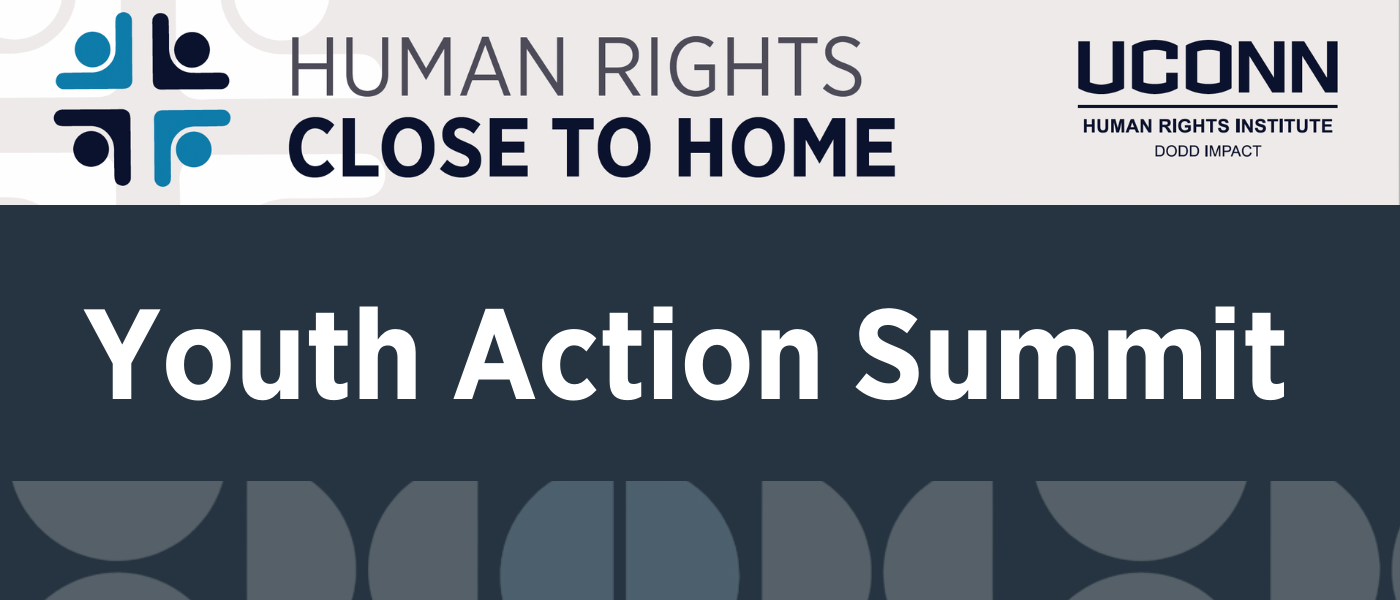 About the Youth Action Summit
We're pleased to announce the first annual Human Rights Close to Home Youth Action Summit!
We are offering Connecticut students an opportunity to participate in the Youth Action Summit, a major event within the Human Rights Close to Home initiative, which aims to promote youth involvement and advocacy in human rights around Connecticut. This Youth Action Summit is created and led by the Human Rights Close to Home Youth Advisory team. This is a one-day educational space for young activists and allies from around CT to come together as a community. Our goal is to provide resources and support to all attendees so that they can continue fighting for their human rights in their communities long after the Summit concludes.
Throughout the Youth Action Summit, students will participate in workshops and meet a wide range of speakers, from professional human rights advocates to fellow youth activists. Whether you are a student or educator, we welcome you to participate.
At this time, the Youth Action Summit is open to Connecticut high school students only.
If you are an educator and are in need of transportation assistance, please contact Dr. Ian McGregor at ian.mcgregor@uconn.edu
Students & Teachers – Register Now!
Call for Student Proposals
Youth Summit Sub-Themes
1) Youth In Action: Robert F. Kennedy said "Each time a man stands up for an idea, or strikes out against injustice, or acts to improve the lots of others, he sends a tiny ripple of hope …those ripples build a current which can sweep down the mightiest walls of oppression…" The actions of individuals, no matter how small, matter in creating a world in which the rights of others are protected. 
2) Intersectional Human Rights: Human Rights are universal, yet everyone undergoes and brings to the table their own unique experiences and identities. Supporting human rights means more than just acknowledging, it means understanding and living out these intersections of race, gender, sexuality, class, ability and more everyday. 
3) Defenders and Leaders Close To Home: Eleanor Roosevelt famously said that unless human rights have meaning in the "little places, close to home," they have little meaning anywhere. Human Rights are not "over-there" issues and have as much meaning in the state of Connecticut as they do in countries on the other side of the world. 
4) Youth Teaching Youth: Students are frequently the best teachers! The sharing of student experiences contributes to the development of a more complex world view for a youthful generation. Engaging with the experiences of your peers helps to create a more knowledgeable and engaged generation of activists!
5) Get Up, Stand Up For Your Rights: It's easy to lose faith these days. Looking for the bright spots amongst the dark; those people, groups or programs speaking and standing up to say "We will" and "We can" is important in creating a more just, equitable, human rights friendly world.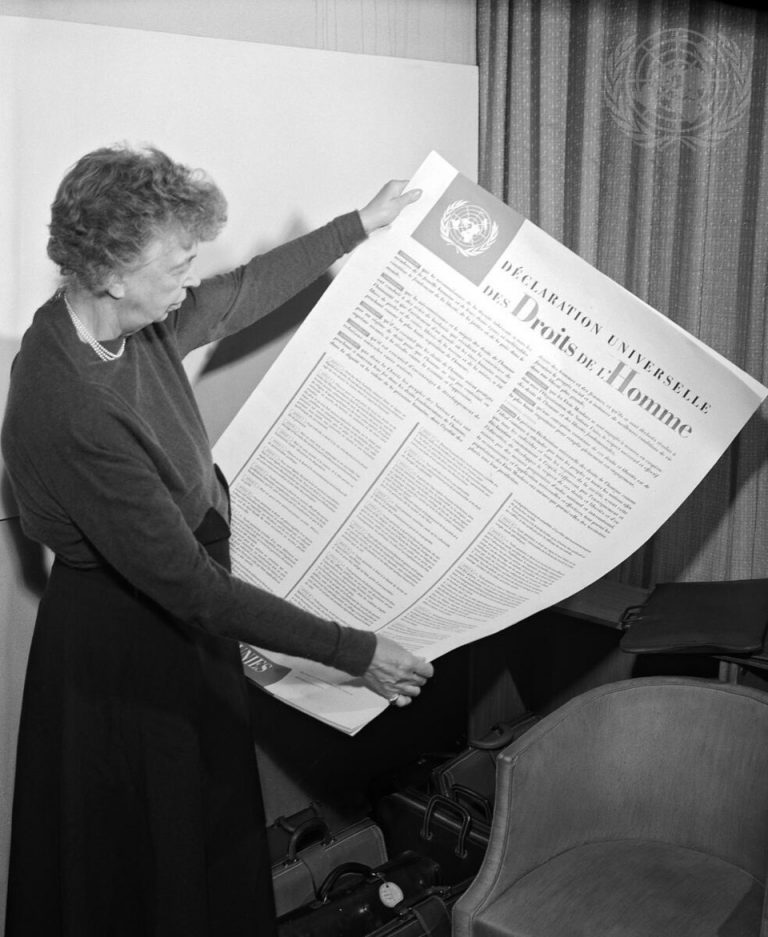 HRCH Youth Advisory Team
Kevin Maysonet, Manchester High School
Emily Aubrey, Conard High School
Trisha Chennuru, Brookfield High School
Casey Pratt, Brookfield High School
Skylar Mattice, Brookfield High School
Shirin Unvala, Center for Global Studies, Brien McMahon High School
Aureliana Brown, Manchester High School
Lydia Griffin, Conard High School
Kyra Cummins, Brookfield High School
Bella De Souza, University of Connecticut
Henry Avery, Center for Global Studies, Brien McMahon High School
Parisa Arastu, Center for Global Studies, Brien McMahon High School
Hayat Yussuf, Brookfield High School
Katie McCluney, University of Connecticut
Samantha Gove, University of Connecticut
Past Youth Action Summits
Previous years of the CT Human Rights and Youth Action Summit can be viewed here.
Human Rights Close to Home (HRCH) engages educators and youth in the development and implementation of human rights education for civic action. We empower teachers with the knowledge, skills, values, and relationships to become expert human rights and civics educators. We foster youth leadership through experiential learning opportunities that have a direct impact on our youth and their communities. 
Human Rights Close to Home is a program of Dodd Impact, a part of the Human Rights Institute at UConn.