Tuesday, March 22, 2022
2:00pm - 3:30pm
Hybrid Event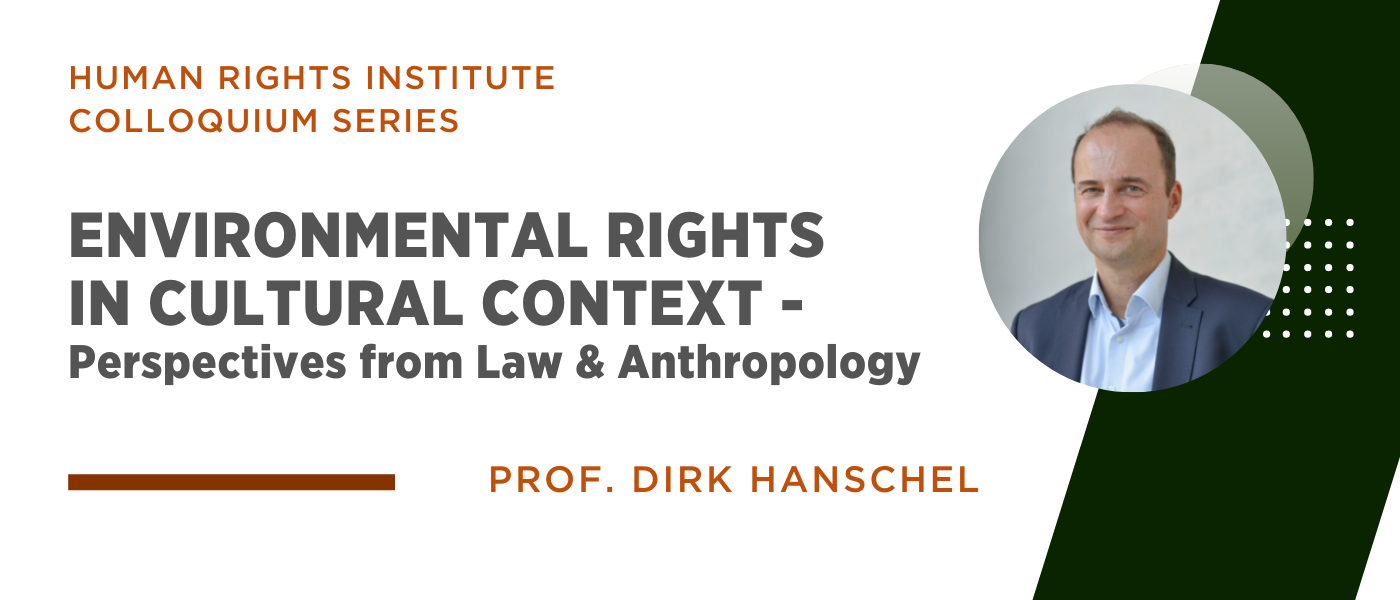 Join us!
In Person:
This event will be held in-person with the option to join by WebEx. The Colloquium will be hosted in the Heritage Room of Homer Babbidge Library, HBL 4-214.
By WebEx:
Use the following link to join the meeting room at 2:00pm: http://s.uconn.edu/hbl4420webex
There is no password necessary to join; simply click 'Join Meeting' on the page to be connected.
About This Event:
Environmental rights, such as the right to a healthy or clean environment, are experiencing increasing recognition within domestic constitutions as well as international human rights instruments and institutions. In parallel, more ecocentric approaches promote so-called rights of nature. Using methods of law and anthropology, this talk will assess to what extent such rights respond to environmental stress of local communities exposed, for instance, to large scale mining, hydro dams or climate change.
Presenter:
Dirk Hanschel studied law at the Universities of Marburg and Heidelberg, Germany, as well as the London School of Economics (LSE), before taking his doctoral/post-doctoral degrees at the University of Mannheim, Germany. He furthermore holds a Master of Comparative Law (Mannheim/Adelaide). After working as a reader at the University of Aberdeen for around two years, he became a professor of German, European and International Public Law at the University of Halle, Germany, in 2015. His research focuses inter alia on topics of environmental law and human rights, topics of comparative constitutional law (such as federalism), the law of international organizations, as well as law and anthropology. In 2019 he became a Fellow at the Max-Planck-Institute for Social Anthropology, Halle, where he conducts an interdisciplinary project on "Environmental Rights in Cultural Context", together with a group of doctoral and post-doctoral scholars. In autumn 2021 he was appointed Martin Flynn Global Law Professor at UConn Law School.
The Colloquium is sponsored by the Human Rights Institute, the School of Law, and the Connecticut/Baden Württemberg Human Rights Research Consortium.
This event is hybrid. We encourage you to join us in person or to join us by WebEx. It will be recorded.
---