Tuesday, March 8, 2022
12:00pm - 2:00pm
Virtual Event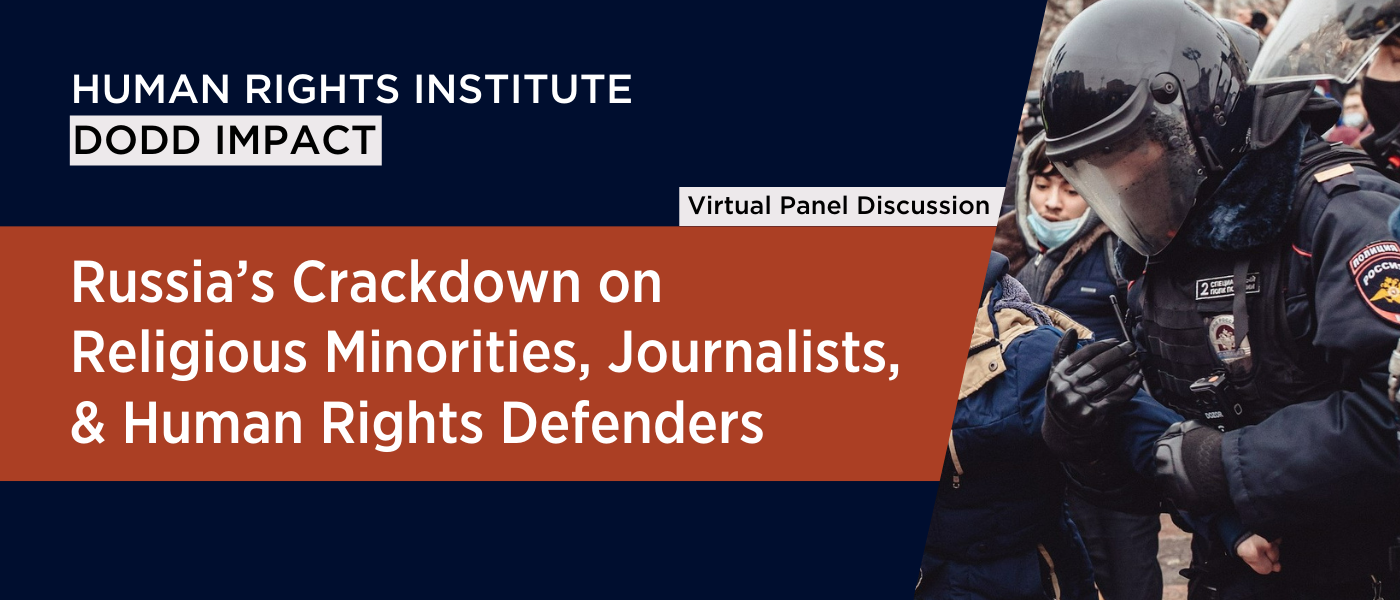 About This Event:
Join us for a discussion on the escalating persecution of religious minorities, journalists, and human rights defenders currently under way in Russia. Over the past several years, Russian authorities have labeled Jehovah's Witnesses as "extremist" organizations and used anti-extremism laws to launch a campaign of arrests, harassment, and intimidation. During this event, we'll explore the history and current reality of this case of religious persecution and hear first-hand accounts from community members.
Dr. Zoe Knox of the University of Leicester will deliver the keynote address, followed by reflections from targeted members of the Russian Jehovah's Witness community. Glenn Mitoma, Director of Dodd Impact, will moderate.
Keynote Speaker:
Zoe Knox is Associate Professor of Modern Russian History at the University of Leicester. Her research explores issues of religious tolerance and intolerance in the modern world, in Russia and beyond. Her publications include Russian Society and the Orthodox Church: Religion in Russia after Communism (Routledge, 2005); Jehovah's Witnesses and the Secular World: From the 1870s to the Present (Palgrave Macmillan, 2018); and Voices of the Voiceless: Religion, Communism, and the Keston Archive (Baylor University Press, 2019), co-edited with J. deGraffenried.
Panelists:
Dmitri Antsybor, Kirill Kravchenko, & Aleksandr Tsvetkov
Moderator:
Glenn Mitoma, Director of Dodd Impact
This event is virtual and will be hosted on Zoom. Click the link above to register to attend. This event may be recorded.
---