Thursday, March 10, 2022
12:00pm - 1:15pm
Virtual Event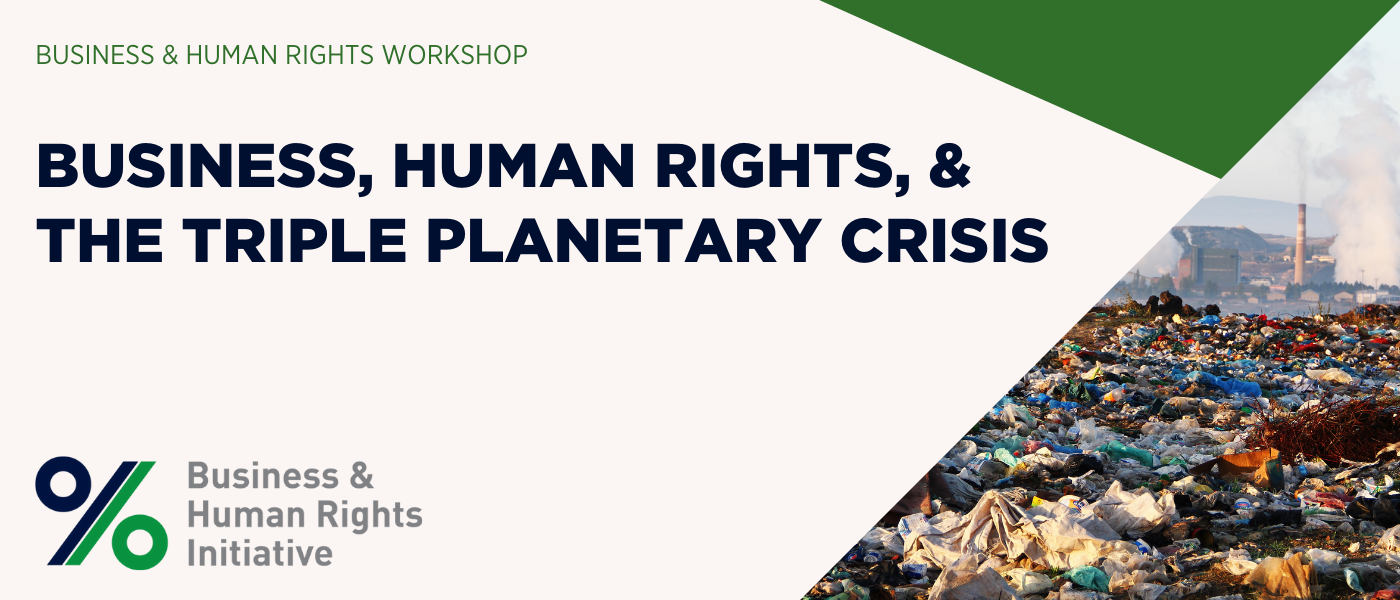 About This Workshop:
The Business and Human Rights Workshop is dedicated to the development and discussion of works-in-progress and other non-published academic research. Read below for the abstract of Prof. Sara Seck's upcoming paper, the focus of this workshop. The full paper is available to view and download below in advance of the workshop.
According to the United Nations, the world is facing a triple planetary crisis of climate change, nature (biodiversity) loss, and pollution and waste, with the most egregious consequences felt by those least responsible. These crises are also intertwined: nature-based solutions are promoted as climate change solutions even as heat domes fuel forest fires; extraction of minerals for green energy solutions negatively impacts biodiversity and creates pollution and waste; and carbon major companies are also among the largest producers of plastic pollution. International human rights law is increasingly grappling with environmental rights and responsibilities, as evidenced by the work of special rapporteurs on the environment and on toxic substances, among others. This paper will consider how business and human rights instruments could help to guide solutions to triple planetary crisis that are attentive to the need to reduce overconsumption by the rich while supporting equity and resilience of those most vulnerable to planetary crisis.
This event will not be recorded.
This event is sponsored by the Business and Human Rights Initiative, a partnership founded by Dodd Human Rights Impact, the UConn School of Business, and the Human Rights Institute. 
---