Thursday, February 24, 2022
3:00pm - 4:30pm EST
Virtual Event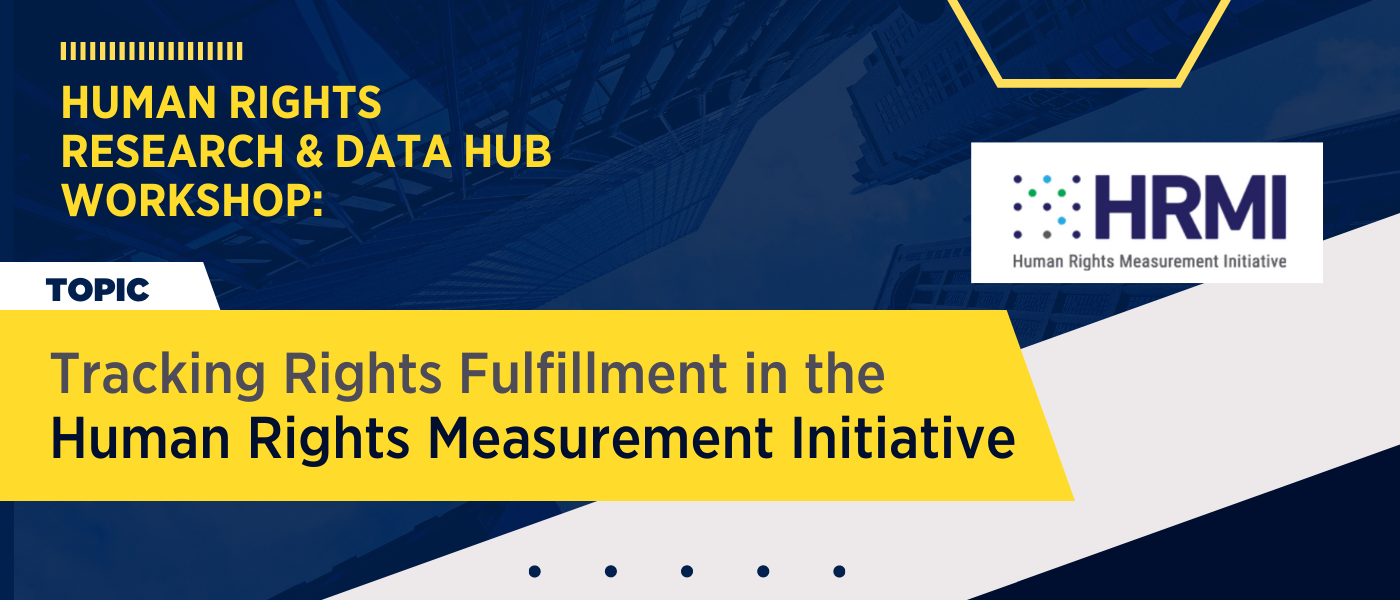 About This Event:
In this month's workshop, we feature the Human Rights Measurement Initiative (HRMI), co-founded by Susan Randolph, Emerita Professor of Economics at UConn.
HRMI is a global collaborative venture between human rights practitioners, researchers, academics, and other supporters to measure performance on 13 key human rights metrics internationally. In this workshop, the HRMI team will provide an overview of the methodology underpinning their innovative metrics, demonstrate the rights tracker (a key tool of their impact strategy), and highlight several new endeavors.
Presenters:
Anne-Marie Brook, Co-Founder and Vision & Strategy Lead (based at Motu Economic and Public Policy Research Institute in New Zealand)
Annie Watson, Children's Rights Co-Lead (based at Middle Georgia State University)
Chad Clay, Co-Founder and Methodology Research and Design Lead (based at University of Georgia)
Elizabeth Kaletski, Children's Rights Co-Lead (based at Ithaca College)
Matt Rains, Civil and Political Rights Lead (based at University of Georgia)
Stephen Bagwell, Economic and Social Rights Team (based at University of Missouri-St. Louis)
Susan Randolph, Co-founder and Economic and Social Rights Lead (based in Connecticut and Oregon
This event is virtual and will be hosted on Zoom. Click the link above to register to attend. The workshop will be recorded.
This event is sponsored by the Human Rights Research and Data Hub (HuRRD) at the Human Rights Institute. The Hub seeks to advance human rights research at UConn by supporting faculty and student projects and providing students the opportunity to develop research and data analysis skills that will advance their careers after graduation.
---