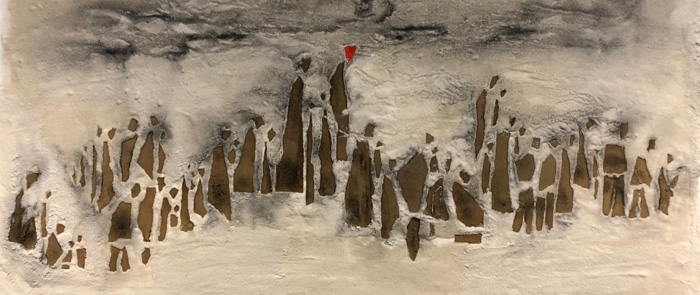 HUMAN RIGHTS AT UCONN
Examining the most pressing human rights questions and preparing the next generation of human rights leaders.

Human Rights for the Next Generation
On October 1, 1946, the International Military Tribunal at Nuremberg delivered its verdict, convicting 19 Nazi leaders of conspiracy, crimes against peace, war crimes, and crimes against humanity.
Seventy-five years later, as the world faces new challenges to democracy and rule of law, we dedicate The Dodd Center for Human Rights, extending the legacy of Nuremberg for the next generation.
Learn more about the event we hosted on October 15, 2021 featuring Senator Chris Dodd and President Joe Biden.

Evolving Landscapes of Human Rights
Celebrating 20 Years of Interdisciplinarity & Innovation
March 29-31, 2023 • Storrs, CT

Human Rights and the Global Assault on Democracy
October 25-27, 2023
The Human Rights Summit at The Dodd Center for Human Rights brings together scholars, activists, policymakers, artists, and business leaders from across the world to examine the key human rights challenges of our time and generate new ideas to promote global justice and human dignity.
Through a mix of high-profile lectures, practical workshops, and roundtable discussions, the Human Rights Summit will serve as a critical venue for sharing insights, building relationships, and inspiring action.
Human Rights graduate student Sage Phillips '22 (CLAS), '24 MA, speaks with U.S. Treasurer Lynn Malerba '08 MPA, Chief of the Mohegan Tribe, on the significance of her role as both a tribal leader and senior U.S. official, as well as the values of representation and inspiration.
[Read More]
Kiana Foster-Mauro, an alum of the Neag School of Education and an undergraduate minor in Human Rights, was announced as the 2024 Connecticut Teacher of the Year by Governor Ned Lamont and Education Commissioner Charlene M. Russell-Tucker. Foster-Mauro is a a fourth-grade teacher at Nathan Hale Arts Magnet School in New London, CT.
[Read More]
Rachel Chambers (HRI & the School of Business) and David Birchall write about the potential impacts of a new EU law requiring businesses to reduce human rights abuses and environmental damage in their supply chains.
[Read More]