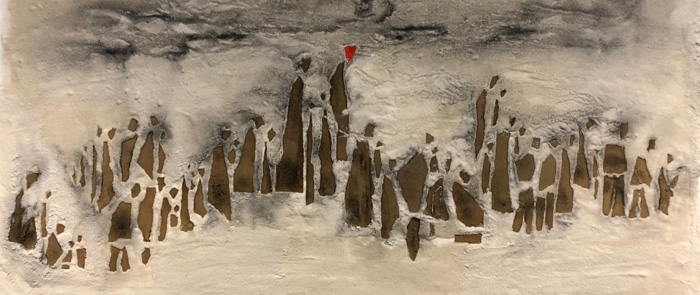 HUMAN RIGHTS AT UCONN
Examining the most pressing human rights questions and preparing the next generation of human rights leaders.

Human Rights for the Next Generation
On October 1, 1946, the International Military Tribunal at Nuremberg delivered its verdict, convicting 19 Nazi leaders of conspiracy, crimes against peace, war crimes, and crimes against humanity.
Seventy-five years later, as the world faces new challenges to democracy and rule of law, we dedicate The Dodd Center for Human Rights, extending the legacy of Nuremberg for the next generation.
Learn more about the event we hosted on October 15, 2021 featuring Senator Chris Dodd and President Joe Biden.
Kathryn Libal and Scott Harding write in the Georgetown Journal of International Affairs on the Biden administration's approach to refugee resettlement and the model of community sponsorship.
[Read More]
Richard Wilson, Gladstein Distinguished Chair of Human Rights and Professor of Law and Anthropology, on how to hold social media companies accountable for their commodification of user data.
[Read More]
Sarah Willen, who studies Americans' conceptions of health equity, offers her perspective to The Atlantic.
[Read More]
Upcoming Events
This calendar has no events scheduled at this time.