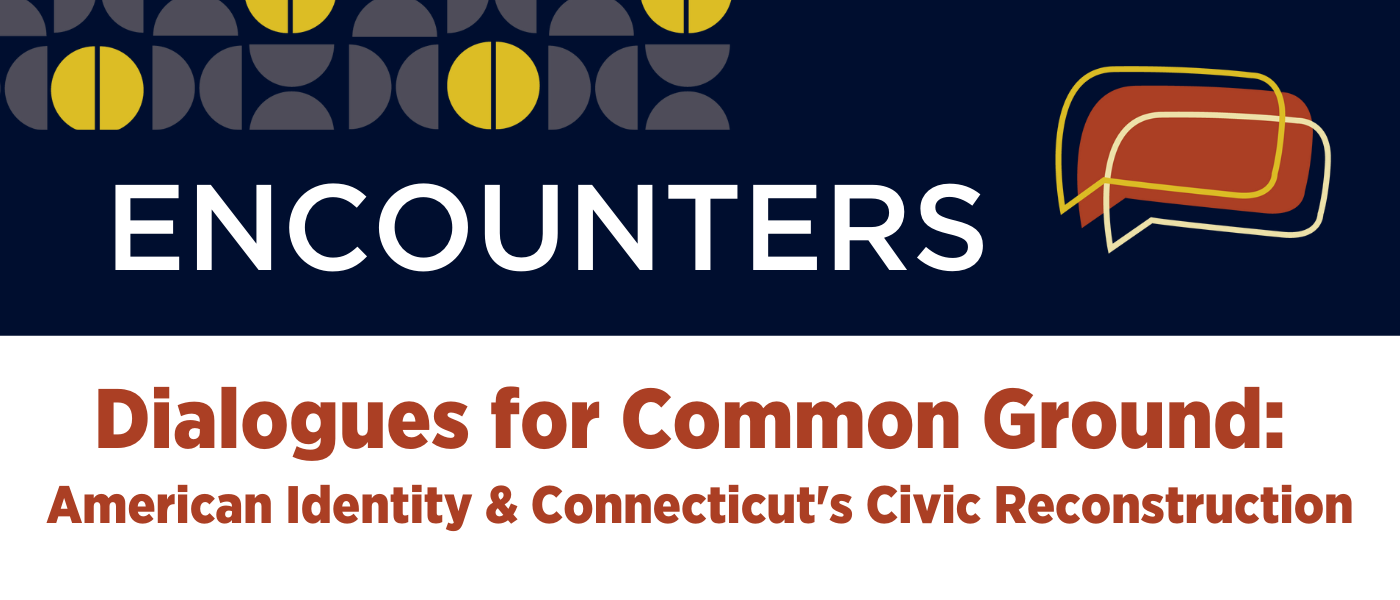 About the Program:
Democracy is a Connecticut tradition. The "Constitution State" has for centuries been a place of evolving civic life, and has often inspired and informed the national approach to the rights of individuals and the electoral process. The 21st century brings new challenges and opportunities to innovative political engagement: locally, the "Land of Steady Habits" is a racially and ethnically diverse, economically unequal, and politically decentralized state; nationally, our democracy is under pressure from polarization, disinformation, and even violence. How might Connecticut communities harness the state's long history of political innovation and reconstruct robust civic practices to address our present moment and look to the future?
The "American Identity and Connecticut's Civic Reconstruction" program brings the conversation back to first principles, to the founding of the American democratic experiment, and aims to foster meaningful and informed discussion around the values that form the basis of our nation. In doing so, it encourages everyone to learn more about our shared history and to value and participate in our democracy. These online participatory conversations will be run on the "Encounters" dialogue model; read more about it here.
The Encounters Series is dedicated to fostering unexpected conversations around divisive issues and obscure knowledge. The program dives deeply into subjects that are of interest to the Greater Hartford community through facilitated, small-group dialogues followed by a question-and-answer style conversation with UConn faculty and community partners.
The Democracy & Dialogues Initiative is part of Dodd Human Rights Impact and supported by the Office of Global Affairs, the Office of the Provost, College of Liberal Arts & Sciences, Humanities Institute, UConn Extension, and the Division of Student Affairs' Parent's Fund.
---