Wednesday, November 30, 2022
4:00 pm - 5:15 pm
The Dodd Center for Human Rights - Room 162
In Person & Online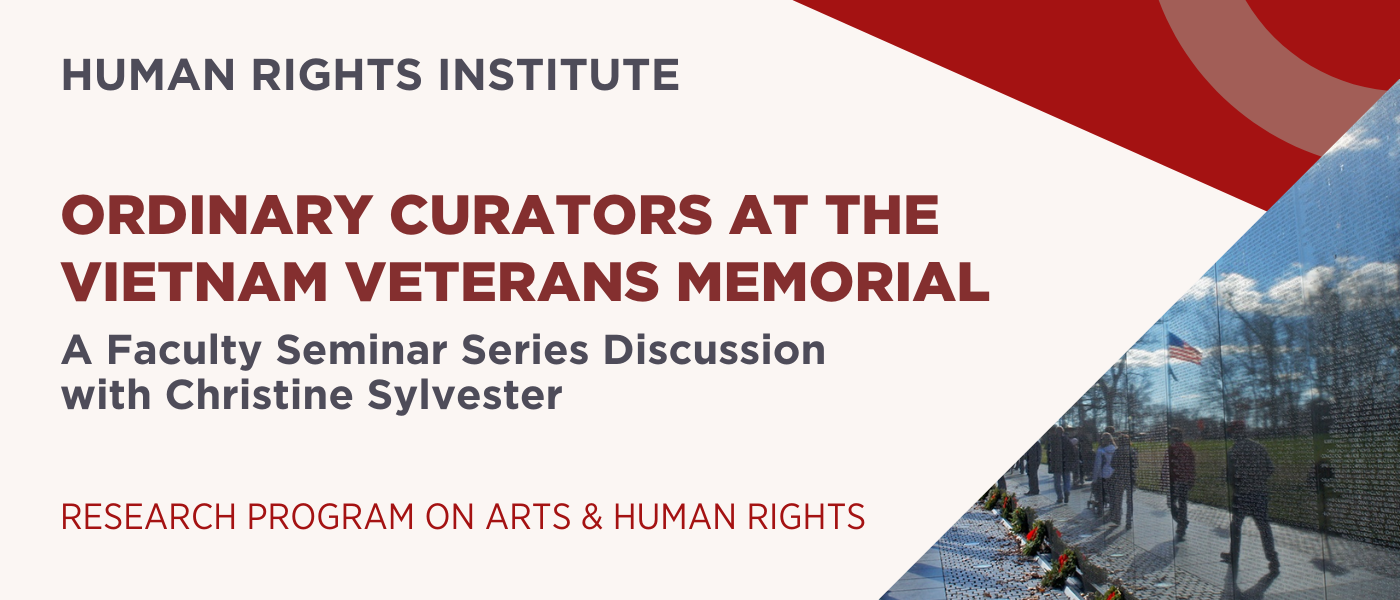 About This Event:
This talk will draw on a companion article to Christine Sylvester's recent book Curating and Re-Curating the American War in Vietnam and Iraq (Oxford, 2019). Published in the International Relations journal Security Dialogue, "Curating and Re-Curating the American War in Vietnam" (2018) explores the Vietnam Veterans Memorial in Washington as a "museum" site where "ordinary curators" authorize themselves to re-curate the war to put mortality --not state, honor or soldier heroism –at the heart of it. The piece mixes elements of new museum thinking with consideration of object assemblages composed and left at the Memorial, as well as the personal memories Nobel Laureate Orhan Pamuk curates into a museum to lost love in his novel The Museum of Innocence (2008). It challenges a field known for abstract theory to humanize its knowledge base by noticing ordinary civilians re-curating inherited versions of war.
Join us!
This event will take place in-person
in The Dodd Center for Human Rights.
It will likewise be available online
on Zoom. Please register regardless
of the modality you plan to join.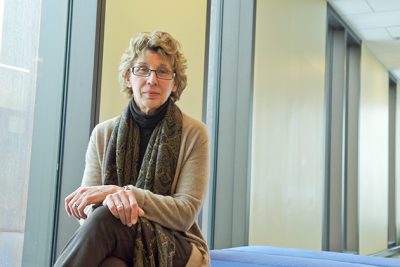 About Christine Sylvester:
Christine Sylvester is sole author of 7 books on International Relations, among them Art/Museums: International Relations Where We Least Expect It (Routledge), Feminist International Relations: An Unfinished Journey (Cambridge) and Producing Women and Progress in Zimbabwe (Heinemann). She has held the Swedish Research Council's Kerstin Hesselgren Professorship, a Leverhulme fellowship at SOAS University of London, and was an Eminent Scholar of the Feminist Theory and Gender Studies Section of the International Studies Association. She was named one of Fifty Key Thinkers in International Relations (Griffiths, Roach, Solomon), and today's article was among 20 pieces recognized for pushing academic boundaries of security thinking over the 50-year history of Security Dialogue (M. Murphy, 2020).
The Research Program on Arts & Human Rights explores how the arts can promote the full exercise of human rights and the consolidation of a democratic culture. It is a proud collaboration between the Human Rights Institute and the School of Fine Arts.
---