Thursday, December 8, 2022
4:00 pm - 5:30 pm
Konover Auditorium
The Dodd Center for Human Rights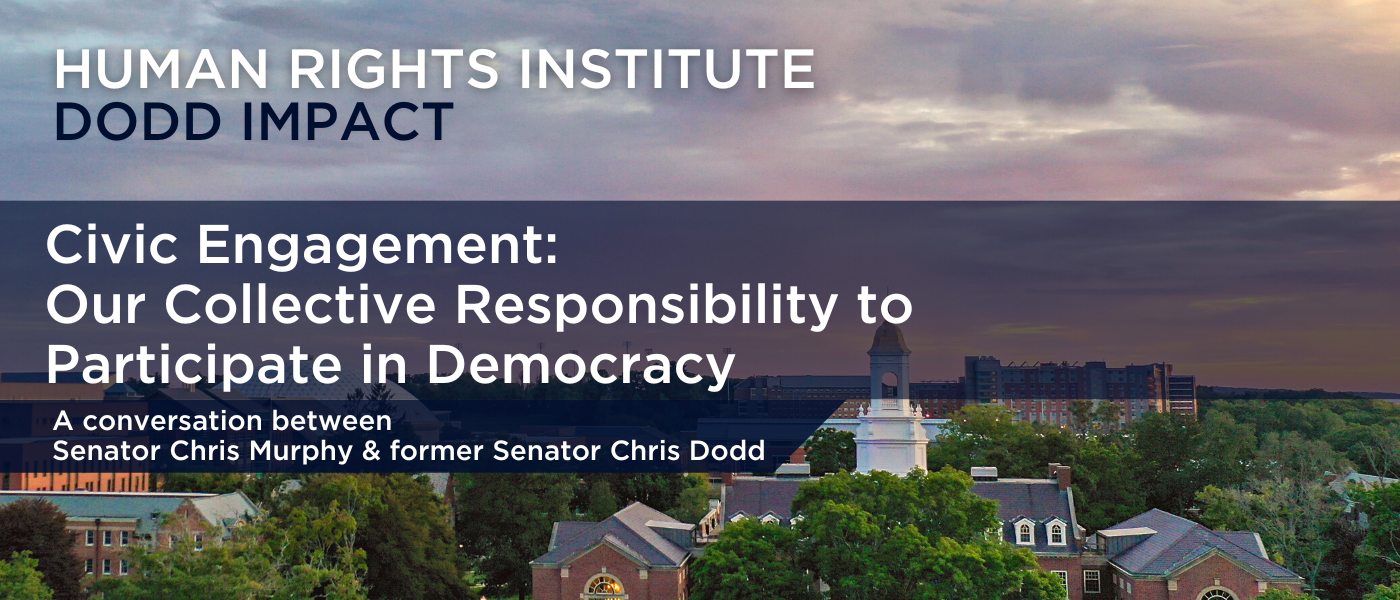 About This Event:
In a time of unprecedented partisanship and political divisiveness, what role do we all as individuals play in fostering/cultivating a robust democracy with respect for human rights? Join us to consider these and other questions about the central role of civic engagement in the United States today. 
Opening remarks will be delivered by former Senator Chris Dodd. Special guest Senator Chris Murphy of Connecticut will be joining us from Washington. Professor and President Emeritus Susan Herbst will serve as moderator.
This discussion is made possible by Travelers.
At Capacity
Thank you for your interest in joining us! We have unfortunately reached the seating capacity for the room. If you would still like to still attend, we will happily accept walk-ins for any remaining available seats when the event begins.
About Christopher J. Dodd: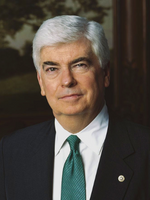 Christopher J. Dodd represented Connecticut in the United States Congress for 36 years – three terms in the U.S. House of Representatives and five terms in the U.S. Senate. Senator Dodd was a widely respected legislator and a key participant in nearly every major national policy debate over his four decades of public service. He authored or co-authored major legislation in the areas of education, health, financial services, foreign policy, and election reform.
About Chris Murphy: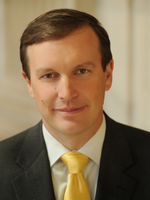 Chris Murphy, United States Senator for Connecticut, has dedicated his career to public service as an advocate for Connecticut families. Senator Murphy has been a strong voice in the Senate fighting for affordable health care, sensible gun laws and a forward-looking foreign policy. As a member of the Foreign Relations Committee, he has been an outspoken proponent of diplomacy, international human rights and the need for clear-eyed American leadership abroad. Murphy currently serves as the Chairman of the Subcommittee on Near East, South Asia, Central Asia and Counterterrorism.
About Susan Herbst:
Susan Herbst
is Professor of Political Science and UConn President Emeritus.  She is author of many books and articles about public opinion, media and American democracy.  Her recent book,
A Troubled Birth:  The 1930s and American Public Opinion
(University of Chicago Press, 2021) explores our sustained struggle to understand the nature and role of popular sentiment in the United States.
---