Friday, February 24, 2023
2:00pm - 3:15pm
Online Event - Zoom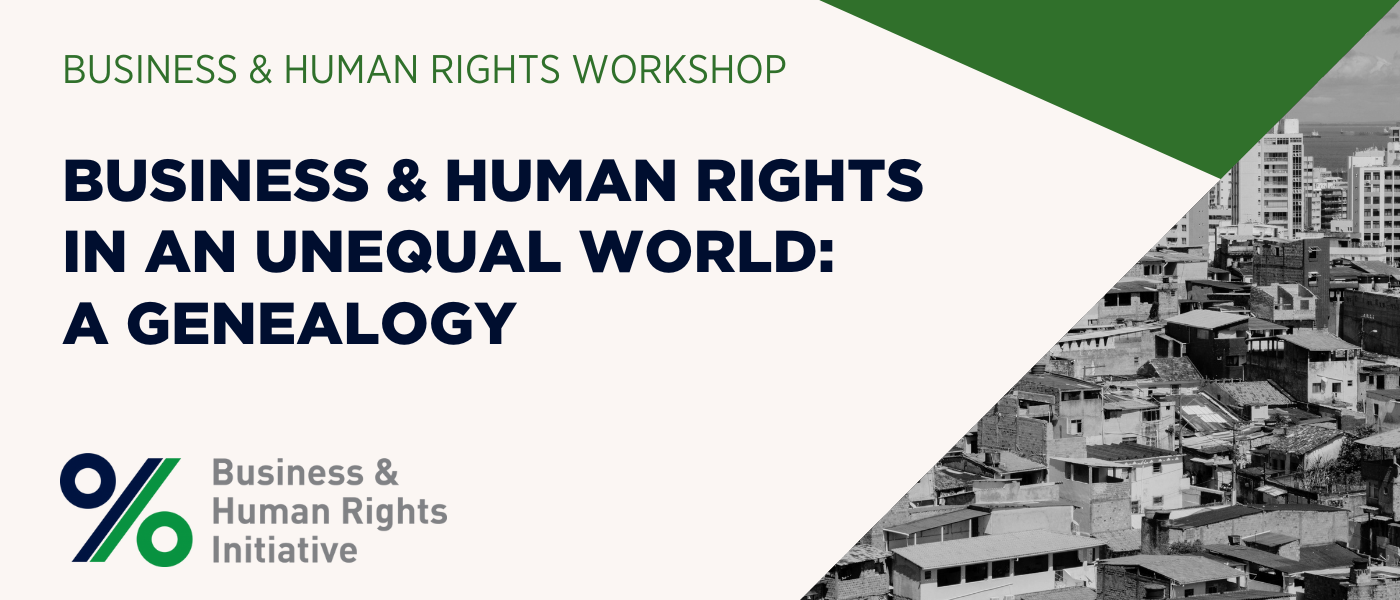 About This Workshop:
The Business and Human Rights Workshop is dedicated to the development and discussion of works-in-progress and other non-published academic research. Below find the abstract for a preview of the paper. 
Business & Human Rights in an Unequal World: A Genealogy provides the first monograph explaining the emergence of 'Business and Human Rights' as a juridical field. Drawing upon fifty years of United Nations archives, the book argues that the BHR field emerges following the culmination of attempts by scholars, civil servants and activists to radicalize states' responses to inequality in the international legal order by re-casting the corporation as a vehicle of social change. The book argues that the BHR field has flourished by giving rise to a legal sensibility it calls 'embedded pragmatism'. While pragmatism retains some of the radical sentiments of past attempts at redressing inequality through regulating corporate conduct, it fixates jurists attention on the 'art of the possible'. This has the effect of maintaining the central dynamics of existing corporate processes and results in the BHR Field providing a response to human rights abuse that is short-term in its approach, crisis-responsive, and based upon a theory of change that is incremental. The book then proposes a new theory of embedded intersectionality and invites scholars in the field to re-think its parameters by attenuating to human rights abuse in a manner that is historically-situated, proactive, and responsive to change that is increasingly exponential.
Professor Kelsall will discuss the central argument of her work and draw upon case studies of exponential change to illustrate her new theory.
This workshop will be hosted on Zoom. Please register to receive the Zoom information and paper. The workshop will not be recorded.
This event is sponsored by the Business and Human Rights Initiative, a partnership of Dodd Human Rights Impact, the UConn School of Business, & Human Rights Institute. 
---