Wednesday, February 16, 2022
2:00pm - 3:30pm
Virtual Event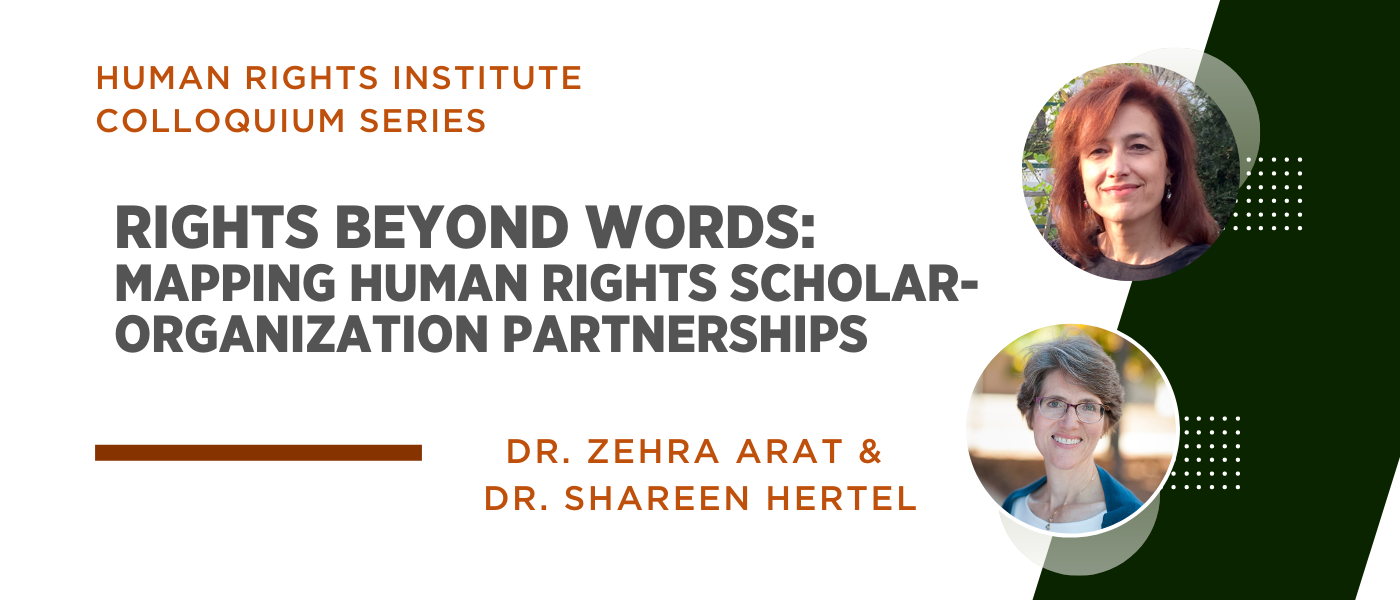 Presenters:
Zehra Arat is a Professor in the Department of Political Science at UConn. She studies human rights, with an emphasis on women's rights, as well as processes of democratization, globalization, and development.
Shareen Hertel is a Professor in the Department of Political Science at UConn, jointly appointed with the Human Rights Institute. Her research focuses on changes in transnational human rights advocacy, with a focus on labor and economic rights issues.
Overview:
For this February edition of the HRI Colloquium Series, we will consider NGO-Scholar Engagement, the topic of an upcoming paper from Zehra Arat & Shareen Hertel.
Abstract:
For a sneak preview of their talk, here is the abstract of their forthcoming work: "For many human rights scholars, human rights is more than intellectual curiosity; it is the motivation for their work. They try to use their research and expertise to improve human rights conditions and work with policy makers and advocacy groups. This paper explores the complexities of partnerships between scholars and human rights organizations and groups (HROGs). Focusing primarily on the experience of social science and humanities scholars with a range of HROGs, we identify areas of tension, as well as the political implications of such engagement. The paper thus marks a critical step toward developing a more formal typology of such relationships that can be used to further explore variation in human rights outcomes stemming from such collaboration."
This event is virtual and will be hosted on Zoom. Click the link above to register to attend. The Colloquium will be recorded.
---