Friday, February 17, 2023
12:30pm - 2:00pm
Hybrid Event
Dodd Center for Human Rights - Room 162 & Zoom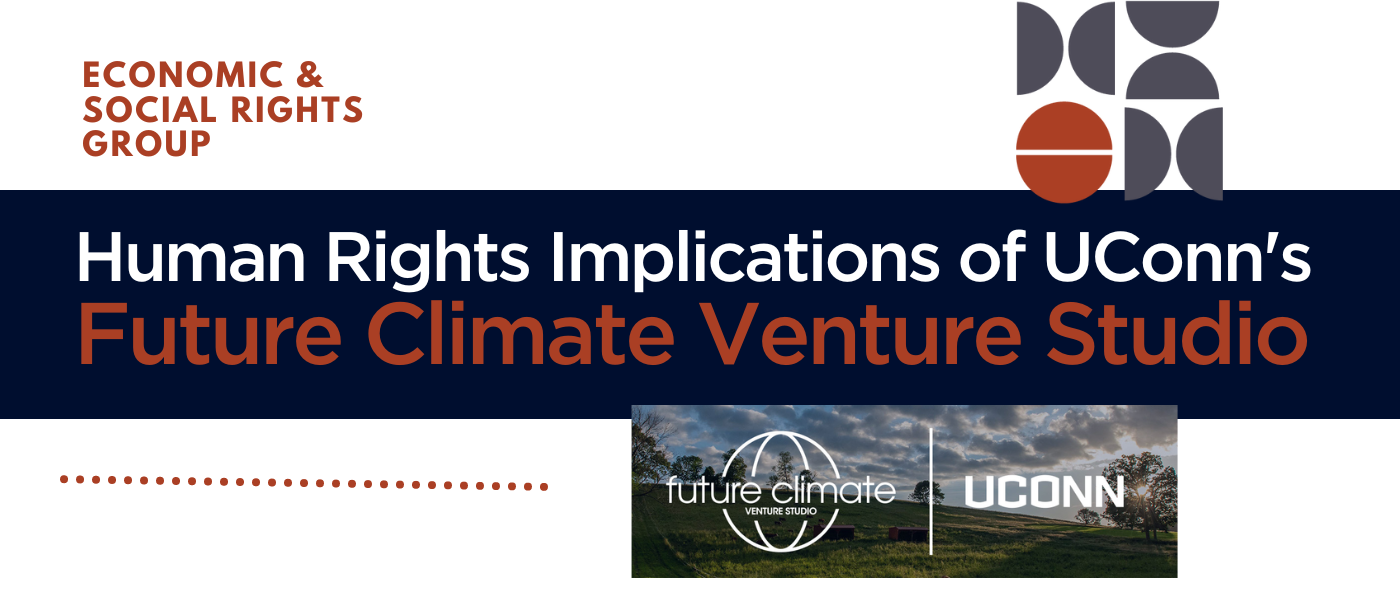 About This Event:
The Economic & Social Rights Group welcomes you to join us for a roundtable discussion centered on how human rights issues intersect with the work of one of UConn's newest ventures in climate research. 
The Future Climate Venture Studio brings together UConn, a national and global leader in interdisciplinary climate research; R/GA Ventures, a venture studio operator and early-stage investor; CT Next, Connecticut's innovation agency; and additional partners from energy finance, venture capital, and technology.
The Studio's mission is to identify, support, and collaborate with the startups addressing the most critical dimensions of the climate challenge, including decarbonization, alternative energy, planetary resilience, social impact, and more.
Our Discussants:
---