Wednesday, April 19, 2023
12:00 pm - 1:30 pm
Nafe Katter Theatre
UConn Fine Arts Complex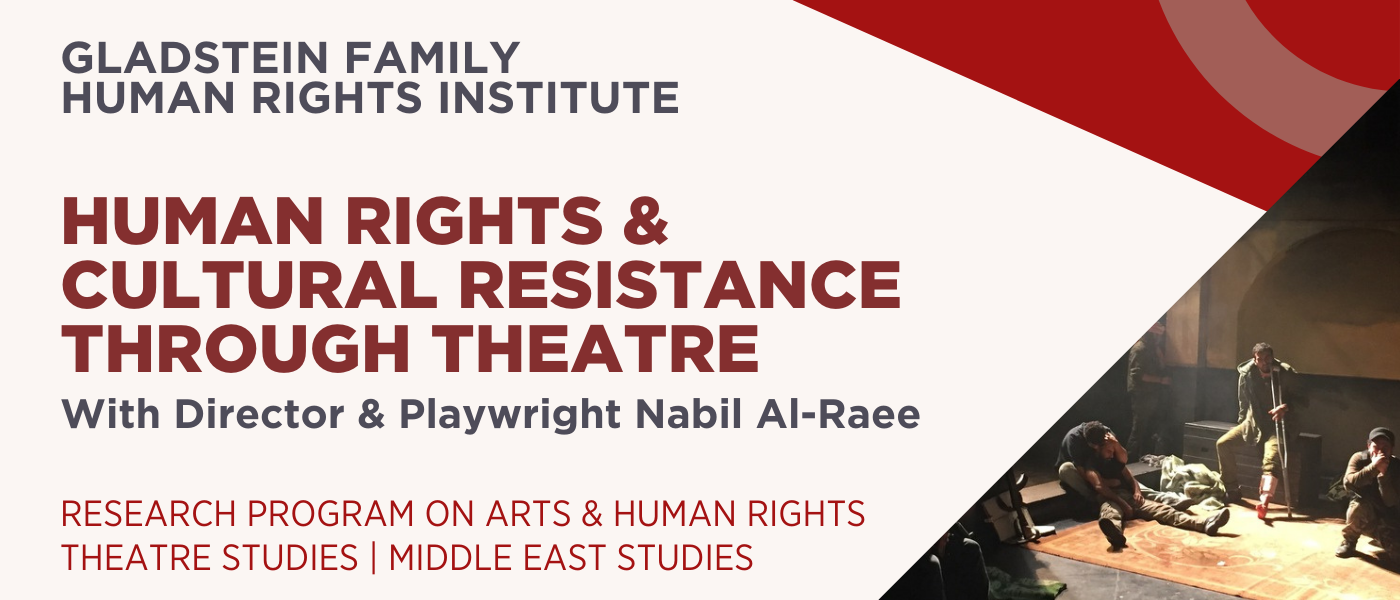 About this Event:
Nabil Al-Raee, a prominent director and playwright from the West Bank, will be visiting UConn Storrs April 17 - 19.  On Wednesday, April 19, Al-Raee joins us in the Katter Theatre for a presentation entitled Human Rights and Cultural Resistance through Theatre. Al-Raee will present images and speak about several Palestinian productions including, The Siege, The Caretaker, by Harold Pinter, I Am My Own Enemy, a deconstruction of the Medusa Myth, and Suicide Note, based on Sarah Kane's 4.48 Psychosis.
The presentation will also include a public interview with Distinguished Professor Gary M. English in which he will discuss the cultural and political situation in the West Bank, the function of theatre as resistance, and the theatre methods and techniques used in theatre training within a conflict zone. Additional topics will include the use of personal narrative as dramaturgy and the development of theatre based on devised theatre practices.
This event and Nabil's residency are co-sponsored by Theatre Studies, Middle East Studies, and the Research Program on Arts & Human Rights.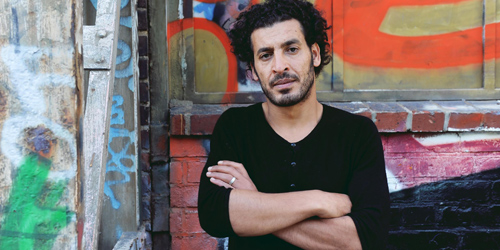 About Nabil Al-Raee:
Nabil Al-Raee served on the artistic staff of The Freedom Theatre in Jenin, West Bank, Palestine for over a decade and as artistic director from 2013 - 2019. He led the creation of a three-year curriculum in acting that, still in place, focuses on the development of he and colleague Micaela Miranda refer to as an "actor of resistance." The approach focuses on the development and performance of personal narrative within a clear political, social and personal context. Al-Raee also developed and wrote several plays including The Siege, that toured extensively in the U.K. and played at the Skirball Center at NYU. Other productions include Suicide Note, (based on 4.48 Psychosis) I Am My Own Enemy, (a deconstruction of the Medusa Myth) and an adaption of Animal Farm by George Orwell. As an actor he appeared most recently in the film 200 Meters, starring Ali Suliman, and directed by Ameen Nayfeh.
Nabil studied theatre and music in Palestine and Tunisia, is an accomplished musician, actor, director and playwright. He is also an expert on Palestinian arts, culture and politics, cultural resistance, political drama and grew up as a refugee in the Aroub Refugee Camp near Bethlehem.
---