Wednesday, February 1, 2023
12:00 pm - 1:30 pm
In Person and Online
Heritage Room - Homer Babbidge Library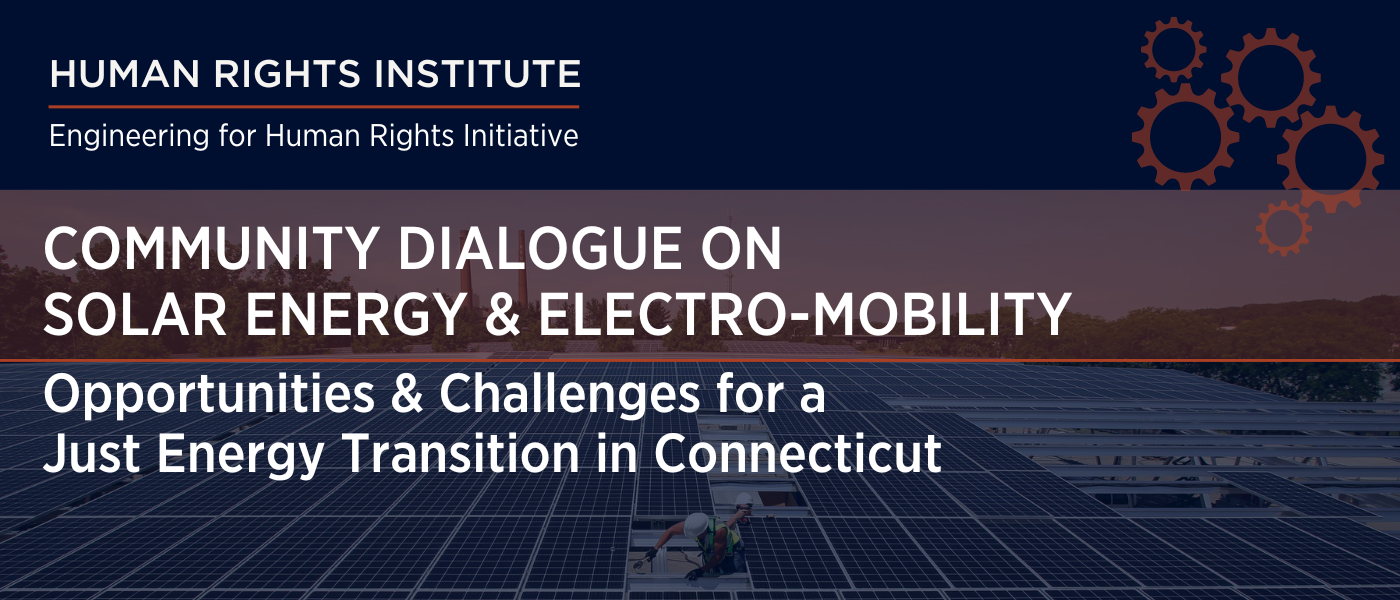 About This Event:
Clean energy has become one of the key strategies to mitigate and reduce the effects of climate change, reduce oil dependency, improve the quality of our environment, and reduce household expenses on energy. However, the benefits from energy production and distribution have not been equally experienced by all communities. And the negative social and environmental consequences have not been equally shouldered. The clean energy transition may be an opportunity to redress some of those inequalities.
Please join us for an event aimed at fostering dialogue among community representatives, researchers, and policymakers interested in the equity implications of solar energy and electric mobility. Together, we'll explore the sustainability and human rights challenges and opportunities that the clean energy revolution might bring to these sectors. We'll focus, in particular, on the situation of historically underserved communities in Connecticut.
Faculty members from the University of Connecticut's School of Engineering and Human Rights Institute will share their research and all participants will engage in active discussion. In-person and hybrid options for participation are available.
Join us!
This accessible event is free and open to the public, but registration is required.
The event will be hosted in the Heritage Room (Level 4 of the Homer Babbidge Libary), as well as online through Zoom.
About The Engineering For Human Rights Initiative
A collaborative venture between the Human Rights Institute and UConn's School of Engineering, the Engineering for Human Rights initiative is focused on making human rights an integral component of effective engineering practice. We are teaching tomorrow's engineers risk management, climate resiliency, life-cycle analysis, and impact assessment. Our faculty specialize in research key to advancing human health, environmental sustainability, and industrial competitiveness. Together, we are focused on safeguarding people and nature, while advancing innovation.
---