Thursday, April 21, 2022
12:30pm - 1:50pm
Virtual Event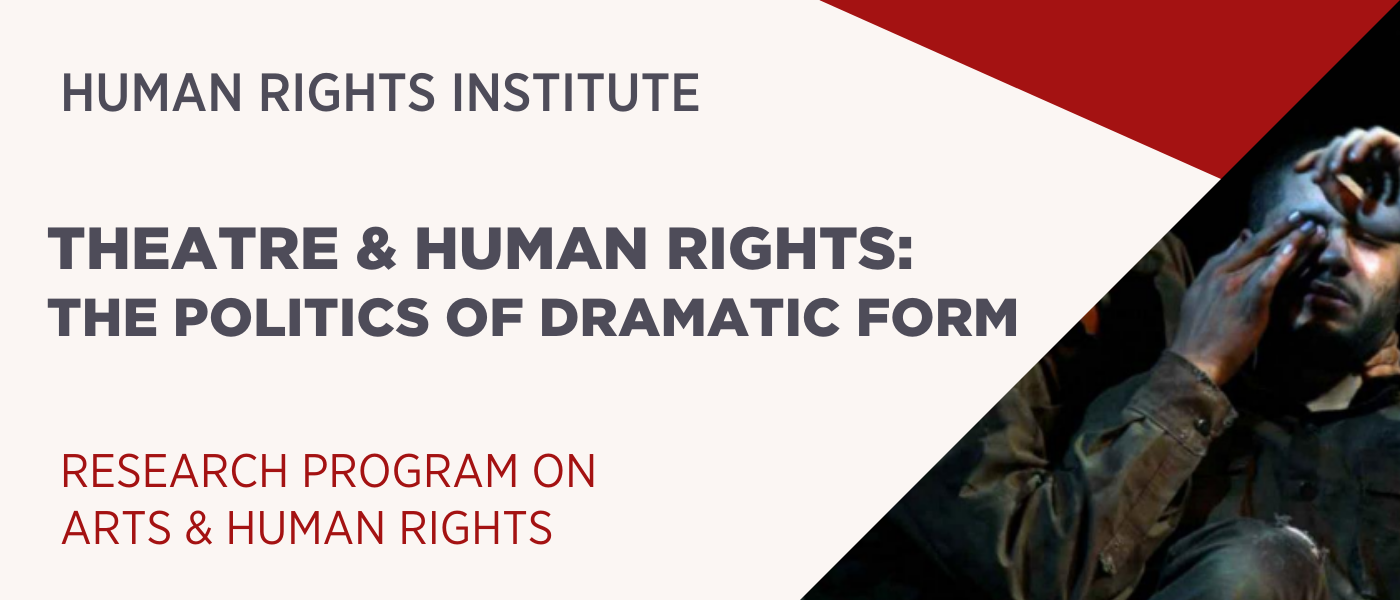 About This Event
Join us for a presentation of research that develops a theoretical foundation and methodology for how theatre and human rights intersect, and demonstrates how various dramatic forms interrogate human rights questions from within the specific perspective of Theatre as a discipline. While human rights research and programming often employ the arts as "representations" of atrocities--abusive political, social and economic practices--this study focuses on the various types of dramatic form and structure as uniquely positioned to investigate important questions in human rights theory and practice. The use of Theatre will be positioned as a method of examination rather than emphasize the more limited, however important purposes the arts serve to raise consciousness or offer commentary that accompany other, often considered more primary, modes of analysis.
About the Research Program on Arts & Human Rights
New for 2022, the Research Program on Arts & Human Rights explores how the arts can promote the full exercise of human rights and the consolidation of a democratic culture. The arts not only make human rights visible. They also advance democratic thinking as they help us imagine new futures and open unique spaces for dialogue and debate, ushering us into novel modes of experience that provide concrete grounds for rethinking our relationship to one another. Thus, the arts can act as a powerful means of sustaining individual and collective reflection on human rights, and of linking individual and collective public experience, social belonging and citizenship.
Our guiding concepts:
Art makes visible human rights, and their violation, helping us combat injustice;
Art strengthens mutual recognition, opening new spaces for dialogue and debate;
Art forges new potential futures, helping us envision a more moral and just society.
---