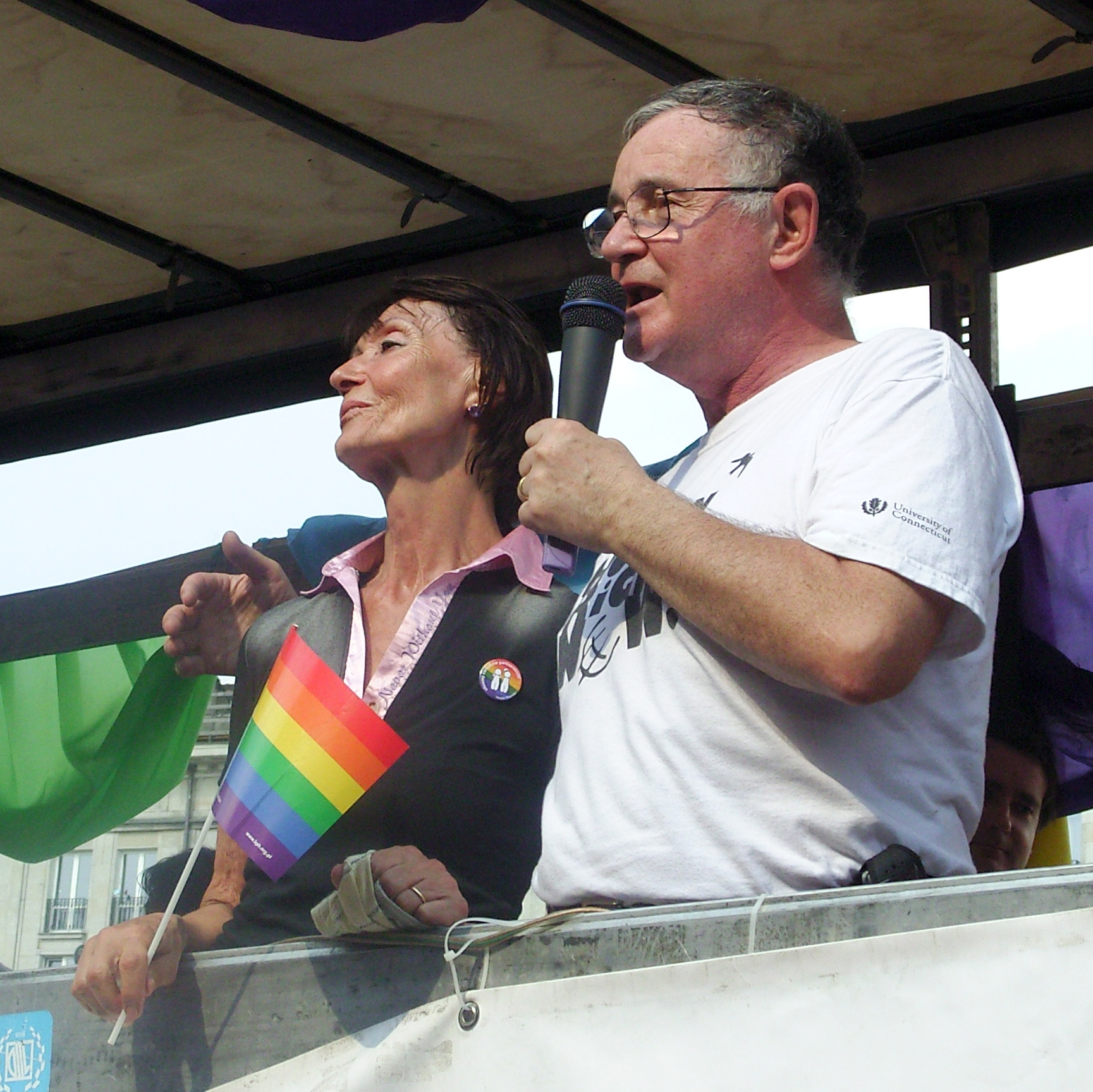 Human Rights and the Politics of Solidarity
A Conference in Honor of Wiktor Osiatyński
University of Connecticut, Storrs
April 4-5, 2019
The commitment to solidarity in human rights practice is under attack from both external and internal threats. Externally, rising populism, nativism, and xenophobia pose significant challenges for human rights advocates seeking to make the case for universal rights. Internally, as well, human rights faces significant disillusionment and critique. And the means and methods of human rights—mobilizing shame, finding facts, seeking prosecution—appear increasingly ineffectual. Governments are shameless, the international criminal law project is feared to be failing, and even "truth" is under siege.
Drawing inspiration from the work of the late Polish scholar and human rights advocate, Wiktor Osiatyński, this conference seeks to reclaim solidarity as an affirmative agenda for responding to these external and internal threats. Osiatyński played an instrumental role in fostering civil and political rights mobilization and the democratic transition of many states in Central and Eastern Europe. His work in the Helsinki Foundation for Human Rights and as a board member of the Open Society Foundations had a profound impact on programs ranging from the rule of law and constitutional development to gender-based violence and health and substance use.
In celebration of the 15th anniversary of the Human Rights Institute, this conference will consider the history and origins of human rights and the ability of the movement to meet future challenges. Osiatyński worked closely with faculty and students at the University of Connecticut to help build the Human Rights Institute into one of the leading interdisciplinary programs on human rights. Towards the end of his life, Osiatyński reflected with the Institute on the meaning of Trump's election, Brexit, inequality, and the rise of illiberal politics. Osiatyński called for human rights advocates and scholars to challenge the ascent of nationalism and fear, urging the use of new methods and means of human rights work to protect the rights of all.
Taking inspiration from Osiatyński's words, this conference will consider the meaning of solidarity and its role in creating an affirmative agenda for responding to the challenges facing the human rights movement in the 21st century. The conference will begin with a high level discussion of current threats to solidarity in human rights work, followed by panels designed to consider these issues in historical perspective as well as addressing the particular challenges in areas such as international criminal law and economic justice.
Conference Outline
Thursday, April 4, 2019 
Welcome and Opening Recognition of Wiktor Osiatyński's Work and Legacy
9:00am-10:00am
Daniel Weiner (Vice President for Global Affairs), Kathryn Libal (HRI Director), Richard Wilson (Gladstein Professor and Founding Director of HRI)
Opening Keynote Panel: Solidarity and Human Rights
10:00am-11:15am
Human rights is under siege. Externally, rising populism, nativism, and xenophobia pose significant challenges for those making the case for universal rights. Political leaders are transforming human rights into a zero-sum game, with guarantees of rights for "others"—whether refugees, prisoners, or minorities—increasingly perceived as threats to one's own rights. Internally, as well, the human rights movement is facing significant disillusionment and critique. Charges of its failures—its elitism, its neglect of economic inequality, its essentially political nature—seem louder than ever. This panel will consider these threats and ask what role solidarity might play in responding.
Panel I: The Foundations of Human Rights: Law and Constitutions
11:30am-1:00pm
Human rights is a unique kind of social justice language, one founded on legal norms that enable individuals to make claims based not only on the morality of their demands but also their legal command. At the same time, these legal claims are often unenforceable. This panel will consider the role of law and constitutions in promoting and protecting rights. Does law matter? Is the legal foundation of human rights a strength or weakness? What is the role of courts and constitutions in pushing back against rising illiberalism and authoritarianism in nations around the world? Is human rights better understood as a political discourse rather than a legal one? Can human rights law promote solidarity, even across borders? Do we need to go beyond rights-based legal claims to pursue social justice goals?
Lunchtime Keynote Address
1:00pm-2:30pm
Panel II: Transitional Justice and Accountability After Mass Crimes
2:30pm-4:00pm
Transitional justice institutions emerged in Latin America in the 1980s as a response to widespread impunity and the perceived inadequacies of the criminal justice system. Some human rights defenders, however, continued to pursue criminal liability for perpetrators through domestic trials and new international criminal tribunals that were established in the 1990s and thereafter. For a time, the divergence in opinion on the central priorities of transitional justice institutions widened, but the debate between "reconcilers" and "retributivists" has moderated somewhat, and today there is more recognition of how institutions with different agendas might complement and coordinate with one another. At the same time, however, the universalist vision of criminal justice has faltered, as the legitimacy of the international criminal court has been challenged by inadequate resources and state defection. This panel will review the state of the field and advance a vision of how a holistic field of transitional justice might be achieved that integrates the various approaches to the central objectives of transitional justice-truth-finding, mediation, reparations and accountability and seeks to understand the respective roles of international and national institutions.
Friday, April 5, 2019
Panel III: Economic and Social Rights: Grappling with Inequality
9:00am-10:30am
Inequality has emerged as a flashpoint in debates on the relevance of human rights in a context of heightened populism, nativism, and authoritarianism in the 21st Century. Philip Alston recently called for the human rights community to address "the extent to which extreme inequality undermines human rights." This panel will explore the relationship between rising levels of inequality and anti-globalization currents, and, by extension nativist backlash. How do human rights methods and tools address increased levels of inequality a national and global levels? What are human rights approaches to government spending and taxation? Is it possible to revitalize movements to advance economic and social rights in the face of austerity? How should human rights grapple with economic crises?
Panel IV: New Modes of Mobilization for Human Rights
10:45am-12:15pm
The traditional means and methods of human rights—mobilizing shame, finding facts, seeking prosecution—appear increasingly ineffectual in responding to modern human rights problems. Governments are shameless and "truth" seems irrelevant or non-existent. How is human rights advocacy is evolving and changing and responding to new challenges? Should human rights change its tactics? Are those mobilizing for human rights at national and transnational levels equipped to meet challenges? This panel will explore examples of human rights advocacy and research that are uniquely well placed to meet current challenges
Lunchtime Breakout Sessions: Methodological Innovations on Human Rights  
12:30pm-2:00pm
This is an interactive session allowing conference participants to choose a "break out" session on methodological innovations in human rights mobilization. Human rights practitioners will give brief presentations followed by a guided discussion with attendees.
Panel V: Global Drug Policy, Substance Use, and Human Rights
2:15–3:15 pm
Speakers address the challenges and prospects of promotion of drug policies rooted in human rights, social justice, and public health.
Closing Keynote Address/Performance
3:30pm–4:45pm
Closing Reception
5:00pm–6:30 pm
Check back for updates on speakers and registering for the conference!