October 17, 24, & 31, 2022
12:30pm - 1:45pm
In-person & online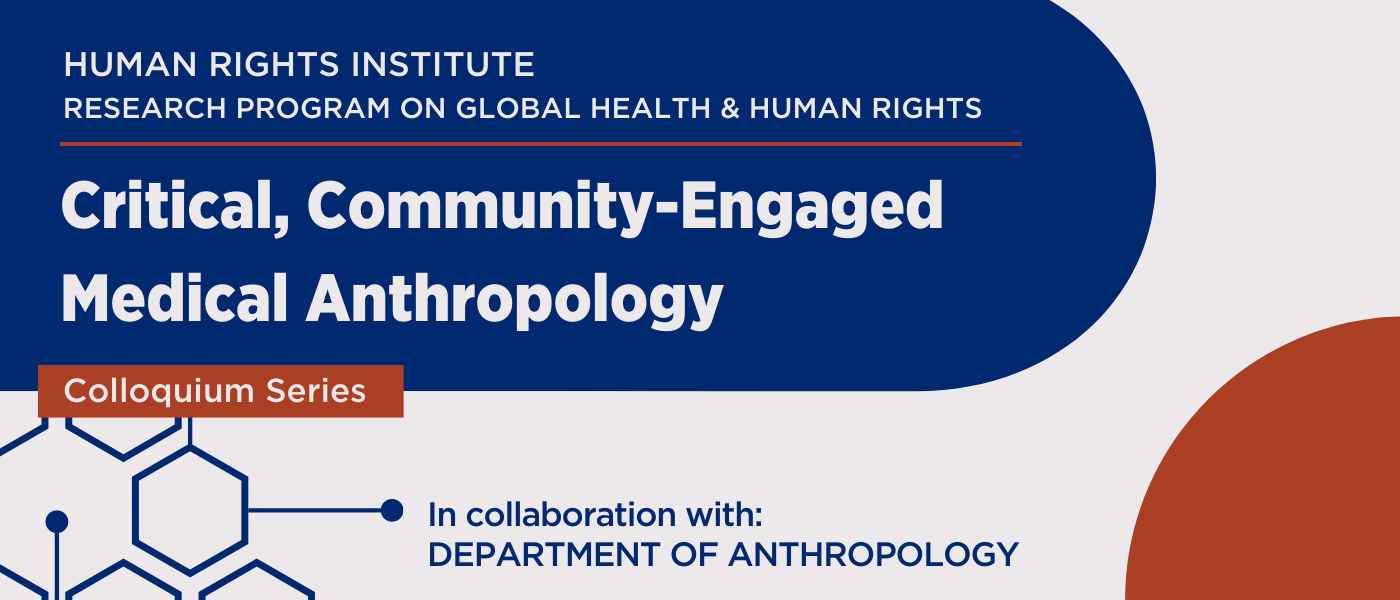 About the Series:
Join us for one or all lectures in this three-part series on "Critical, Community-Engaged Approaches in Medical Anthropology," sponsored by the Research Program on Global Health and Human Rights. We invite participants to read the pre-circulated readings accessible here via the Homer Babbidge Library. Check below for details on the three events by experts in the field.
Join us!
We kindly ask that you register to attend
regardless of the modality you will join.
Lunch will be served for in-person participants.
In-person:
Beach Hall - Room 404
UConn Department of Anthropology
Online:
Please register for Zoom details
Sessions
Multi-gazed Ethnographies: Community Photographs and Narratives of the Heroin Epidemic in Colombia
Monday, October 17, 2022 | 12:30 pm - 1:45 pm
Camilo Ruiz (UConn, as of January 2023)
Activists/Scholars from Latin America at the Intersection of Medical Anthropology & Social Medicine
Monday, October 24, 2022 | 12:30 pm - 1:45 pm
César Abadía-Barrero (UConn)
Grassroots Collaborative Ethnography & Archival Activism as Human Rights Research Strategies
Monday, October 31, 2022 | 12:30 pm - 1:45 pm
Katherine A. Mason (Brown University), Heather Wurtz (UConn & Brown), and Sarah Willen (UConn)
---