2018-2019 Human Rights Research Grant Competition
The Human Rights Institute announces the Human Rights Research Grant Competition for graduate students at the University of Connecticut. The objective of the competition is to support and promote research projects on human rights related questions.
Graduate Student Research Grant Competition Criteria
The funding competition is open to all JD, LLM, master's and doctoral students in all disciplines from Storrs and the regional campuses.
Evaluation Criteria for Graduate Student Human Rights Research Grant Applications
1. Overall excellence of the proposed research project on human rights issues, understood broadly. Projects should make a significant contribution to ongoing scholarly and policy debates in the field of human rights.
2. Awards will prioritize primary research, including library research, fieldwork, interviewing, historical archival research, pilot studies, data collection and data set construction, etc. In exceptional cases we will consider summer fellowship requests, which would allow PhD students the time to make significant progress or complete their dissertations. Requests for funding for conference travel and seminar/course tuition (including language or methods training) will also be considered.
All proposals will be reviewed and ranked by a multidisciplinary review committee chaired by the Co- Director of the Human Rights Institute and comprised of members of the Gladstein Committee. The number of grants will depend on the number of applications ranked 'excellent' by the review panel.
Application format
Each application should include a project proposal which should be a maximum of three pages (references not included), an anticipated budget, CV, and letter of recommendation. All written materials should be double spaced and printed in 12-point, Times New Roman font with 1 inch standard margins.
The 3 page project proposal should include the following:
Intellectual Rationale: Please describe your reasoning for undertaking this research project and the impact you think believe your project will have on understandings of, and/or policies affecting, human rights.
Expected Project Outcomes: Describe what the expected outcome of your research project is should you receive these funds. That is, what will be produced with these funds?
Methodology: Explain how you will conduct your research. Be explicit in describing the types of methods employed and the advantage of using these particular methods.
Budget Narrative: The purpose of the budget narrative is to supplement the information provided in the anticipated budget document to demonstrate you have considered the costs associated with your research. The narrative is different from the spreadsheet in that rather than listing expected costs in dollars, the narrative explains the rationales for these expected costs.
You should submit your application via our online portal at: https://uconntact.uconn.edu/submitter/form/start/225823
Graduate student applications are also required to include a separate statement from their supervisor on how the funding will advance the applicant's research, and a copy of the latest version of their CV. Please forward this link to your recommender for them to submit your letter electronically: https://uconntact.uconn.edu/submitter/form/start/225831
Application Deadline: November 9, 2018
If you have any questions please call 860-486-5393 or email humanrights@uconn.edu.
2018-2019 Human Rights Research Grant Recipients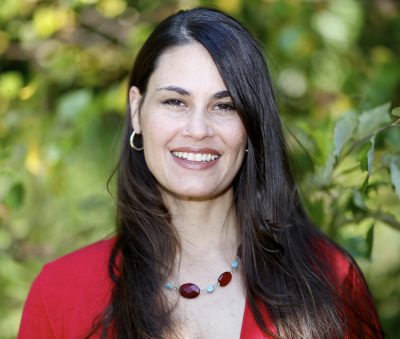 Grace Felten, MSW, Doctoral Candidate UCONN School of Social Work 
The Gendered Dimensions of Forced Migration: Using Greece as a Case Study to Examine How Displacement Impacts the Health of Women and Girls and the Structural Factors That Create These Conditions
An unprecedented influx of refugees have entered Greece from Turkey over the past several years, due in part to the civil war in Syria. Since the EU-Turkey agreement regarding interdiction of refugees at sea and the closing of the Balkan land borders, thousands of forced migrants are stranded in Greece while they apply for asylum. Greece, still recovering from the financial collapse and historically a transit country, does not have the infrastructure with which to host them while observing their human rights. People are living in overcrowded state-run camps or in makeshift camps (squats). Unfortunately, during forced migration, women and girls face a disproportionate threat to their health due to issues related to reproductive health and gender inequality. Sexual and gender-based violence increase, as does maternal mortality, human trafficking, and child marriage.
This research project uses a gendered lens to understand the myriad of experiences women and girls have had during displacement and how their health – especially reproductive health – has been impacted. It also explores the larger structural forces that have created or influenced their displacement and living conditions. Using the situation in Greece as a case study, it examines the role of governments, NGOs, and volunteers in the humanitarian response. This research builds upon preliminary dissertation research conducted in the summer of 2018 conducting qualitative interviews with humanitarian staff and volunteers working with refugees in Greece. The project will now be expanded to interview refugees as well as additional staff and volunteers.
Cynthia Melendez, PhD Candidate, Department of Literature, Cultures, and Languages
Queer archives, and the construction of queer memory in Peru
Queer memory of the times of political violence in Peru represents a cultural and political void in the country. This absence is not only in the rhetorical and institutional spaces and in the current processes of reconciliation, but also in the research made about memory and gender in Peru. In this work, I look at the construction of identity and queer memory in post-terrorist Peru. Specifically, I will analyze the visual and cultural manifestations – documentary, art, photography – that have been produced to construct an alternative memory to the institutional one about the years of political violence (1980-2000).
I suggest that these works are part of a testimonial proposal for symbolic reparation against the omission of the hate crimes committed against the LGBTIQ population in Peru. A part of this intervention speaks to the way in which historical archives and the narrations of the times of political violence also reproduce epistemological violence. Finally, I suggest that, when producing these voices that utilize queer archives, objects and personal documents, the artists create a temporality that projects to an alternative possible future and returns agency to the voices silenced by violence.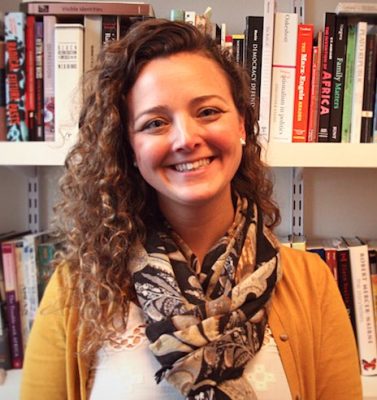 Erica MacDonald, PhD Candidate, Department of Political Science
Formally Informal? Sex Work, Sex Workers' Rights and the State
The International Labour Organisation (ILO) has long stressed the importance of bringing informal workers into the formal economy as a means of providing workers with increased social protections and labor rights. But the processes by which governments attempt to formalize work is varied and has diverse implications. My dissertation examines cases of the legalization of sex work as a means of formalizing sex work and is guided by a central research question:  what are the impacts of the formalization of sex work on sex workers' rights? Does legalizing and regulating previously informal work effectively expand labor rights, social benefits and protections? And if so, are increased access to labor rights and protections comparable to those of workers in sectors that have long been part of the formal economy?  I explore these questions through a comparative case study of the legal regimes governing sex work in the states of Nevada, U.S., and New South Wales, Australia.
The aim of the dissertation is to first analyze the relationship between the different types of legal regimes in New South Wales and Nevada, and the relative in/access of labor rights and protections respectively. Secondly it examines how sex workers, allies and activists navigate within these contexts where sex work is legalized and regulated, specifically how sex workers negotiate at three levels: within their own work; with other sex workers through activism; and with state officials in efforts for policy development.
This project focuses on sex work as a type of labor that has been "formalized" through the process of legalization and regulation, however, my hope is that the findings will have important implications for other types of stigmatized and vulnerable labor, such as domestic workers or street vendors. In its evaluation of the process of bringing previously informal labor into a formal relationship with the state, my research is also positioned to contribute to the literatures on the evolution of human rights norms and new institutionalism.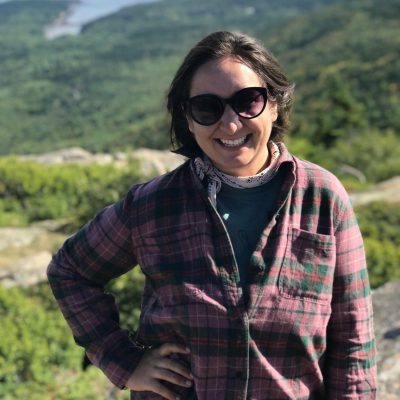 Sara Ailshire, PhD Candidate, Department of Anthropology
The mistreatment of women during childbirth is a significant global maternal health problem. Within India, networks of grassroots activists, public interest lawyers, birth professionals, and women who have experienced mistreatment during childbirth are making use of human rights in an attempt to combat this issue. Two main human rights-based strategies have taken hold in efforts to end the mistreatment of women during childbirth in India. One strategy is employed by legal activists, who use human rights as a legal instrument to file litigation against medical institutions and the state for failures to protect women's human rights during childbirth. The second is the use of human rights as a rhetoric through which birth professionals, activists, and women's support groups claim and defend their right to respectful care during childbirth. My research project sets out to answer three questions about the uses of human rights to end mistreatment during childbirth in India: What compels these actors to use human rights in such dissimilar ways to address the problem of mistreatment during childbirth? How do class and other aspects of women's identities influence both the types of mistreatment they experience during childbirth, and the remedies that are available to them? Are these human rights-based approaches effective, and if so, what might they offer to ongoing public health efforts to improve maternity care in India?
You can find information about previous award winners here.