The Human Rights Film+ Series presents new and classic works of documentary, feature, and journalistic film, as well as video games and other digital media, that address key human rights issues and themes.

2020-2021 – UConn Digital Media and Design Faculty Spotlight

---
To register for the Zoom screening and discussion of Love, Life & the Virus on Thursday, December 3, visit https://zoom.us/meeting/register/tJYlceypqDMvHN3OzRSiMcS0wL61Jwj_3rUV
---
This season, the Human Rights Film+ Series highlights faculty in our Department Digital Media and Design, Oscar Guerra, Heejoo Kim, Heather Cassano, Tanju Özdemir, and James Coltrain.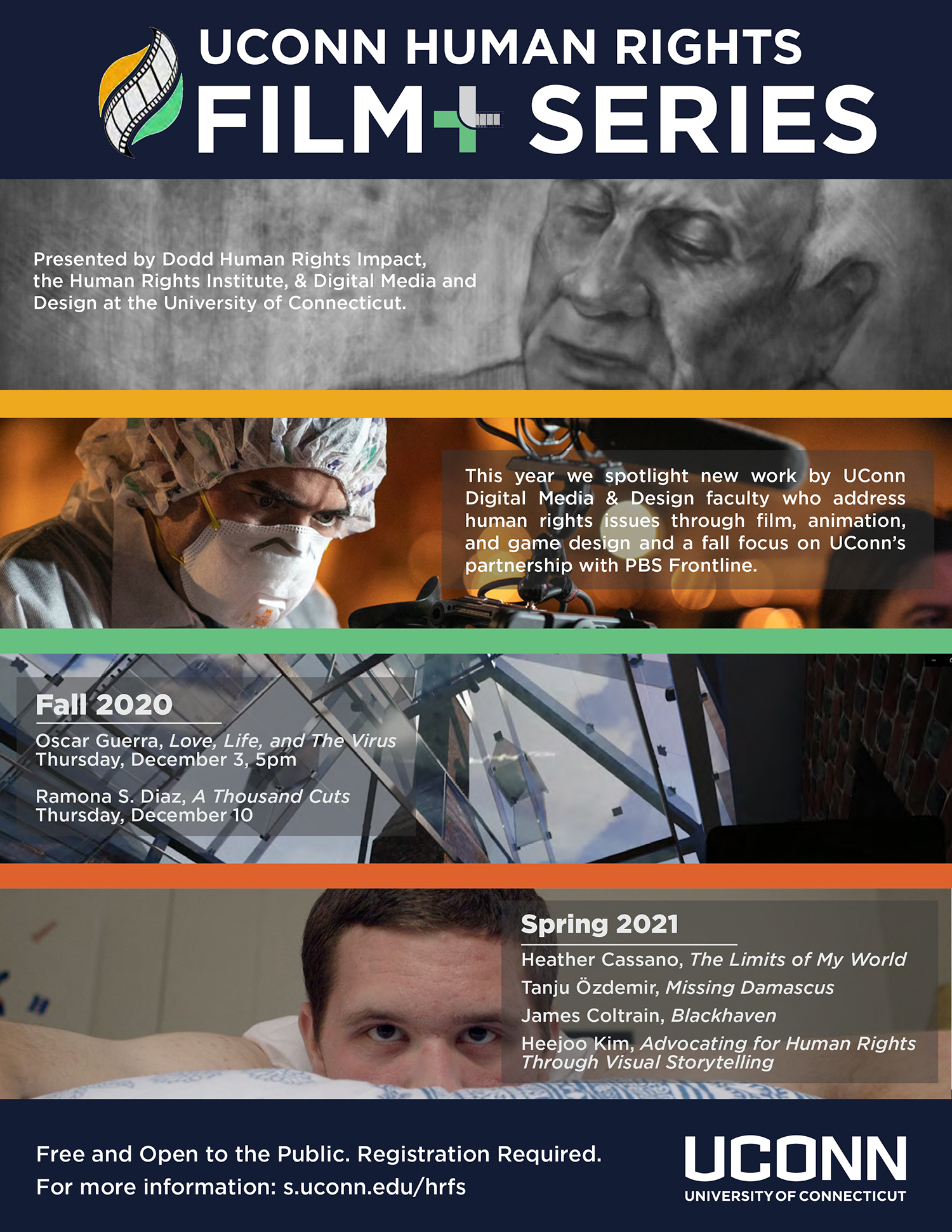 History of the Human Rights Film+ Series
The UConn Human Rights Film Series was initiated in 2005 and has foregrounded critical human rights issues spanning local to global levels through the medium of film. The Series has featured experienced and emerging filmmakers in conversations about their films, engaging students, faculty, staff and community members through post-show discussions. The Series organizers have partnered with varied units on campus to address themes such as civil rights as human rights, economic and social rights, and art and activism. In 2020 we expanded the Series to "Film+" to include other forms of digital media, including games and animation.