Previous Graduate Research Grant Awardees
2017-2018 Human Rights Research Grant Recipients
2017-2018 Human Rights Research Grant Recipients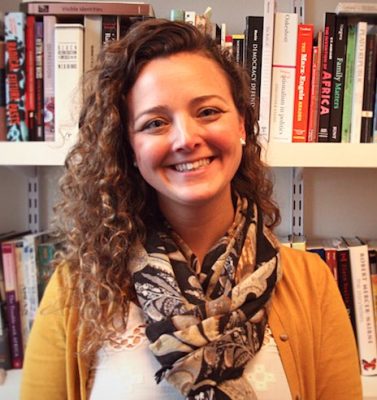 Erica MacDonald, PhD Candidate, Department of Political Science
Formally Informal? Sex Work, Sex Workers' Rights and the State
Scholars of human trafficking have consistently argued that people most vulnerable to being trafficked are those who labor in sectors outside of the formal economy.  In response to their findings, several sex worker rights organizations and governments have tried to move sex work out of the informal sector. These efforts raise my central research question: How does informal labor become formal? Does legalizing and regulating work previously undertaken in the informal sector effectively expand the state protections and social benefits available to workers so that they are comparable to those who labor in sectors that have long been part of the formal economy?  Through a comparative case study of countries where sex work is legalized and regulated, albeit through different models, I explore whether these legal and political changes have made sex work part of the formal labor market and lessened the vulnerability of and effectively empowered sex workers.
This project focuses on sex work as a type of labor that has been "formalized" through the process of legalization and regulation, however, my hope is that the findings will have important implications for other types of stigmatized labor and vulnerable worker populations, such as domestic workers or street vendors. In its attention to and evaluation of the process of bringing previously informal labor into a formal relationship with the state, my research is also positioned to contribute to the literatures on the evolution of human rights norms and the political economy of institutions.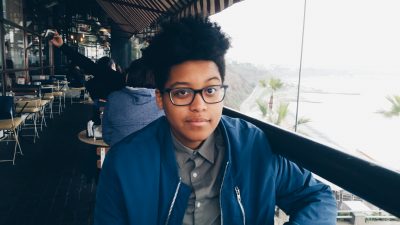 Chriss Sneed, PhD Candidate, Sociology
Queer Passages and the Assemblages of Blackness: Black Identity, Social Justice, and Decolonial Possibilities
Expanding on my master's thesis, my dissertation, "Queer Passages and the Assemblages of Blackness: Black Identity, Social Justice, and Decolonial Possibilities," examines how Blackness is co-constructed, negotiated, and utilized by Black activists in the U.S. and Brazil – especially by those identifying as LGBTQ folks and their allies – within social justice organizing and social movements. Informed by queer of color critique and intersectional sociological scholarship, I ask 1) how race, gender, sexuality, nation augment activist constructions/definitions of "Blackness" – as identity, historical subject, and globalized phenomenon – and 2) how these definitions affect activists' social movement narratives and organizing practices. Through qualitative methods like interviews and ethnography, I seek to explore how Black/afro-descendent activists leverage identity in ways that not only make reference to women – cisgender and transgender – and queer folks, but center them in thought and praxis. Lastly, I consider how Black [queer] diasporic identities can further decolonize what Sylvia Wynter has called the 'genre of human' (Wynter and McKittrick 2015) by complicating ideas of race, gender, sexuality, and nation; and thus, "moving beyond the traps of integration, citizenship, and nationhood" (Vargas 2016: 64). In this way, my work 1) ties together emergent literatures of Black feminist, queer and trans of color, and transnational post- and de-colonial thinkers while 2) contributes empirical data that advances sociological understandings of the importance of identity within social movements more broadly.
Megan Streit, History
NGOs in the USSR: Examining the Impact of Human Rights on Foreign Relations of the US and USSR/Russian Federation
My project explores the relationship between Cold War politics and human rights following the Helsinki Accords of 1975. By tracing the development of the Moscow Helsinki Watch Group and the subsequent crackdown on the activists I explore how the plight of five key dissidents is critically instrumental to the political rhetoric of detente. By examining both Soviet and US media coverage as well as government documents my project examines the underlying cultural divisions that precipitate different visions of human rights in the Cold War era thus contributing to the polarization between the superpowers.
Alyssa Webb, PhD Candidate, Department of Political Science
Budapest's: The Rising Socio-spatial Exclusion of Hungary's Homeless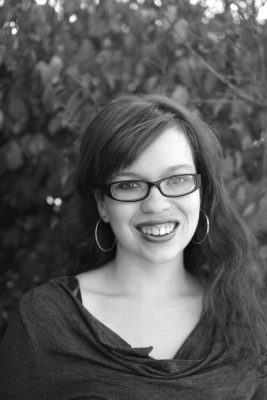 My project examines the relationship between international law and the domestic political processes which birth divergent policy responses to homelessness in three countries: Hungary, Scotland, and the United States. The generous funding provided by the Human Rights Institute will enable me to travel to Budapest, Hungary, where homelessness has been criminalized via the national constitution. While in Budapest I will conduct interviews with homelessness organizations which are operating within a highly criminalized context. Hungary's form of criminalization invites three questions: How does the level homelessness is criminalized at effect how the homeless are treated? How does it impact domestic actors' ability to combat criminalization? How does it impact the transfer of international human rights legal standards between the domestic and international spheres? This analysis will ultimately be used to further conventional understandings of how international law can be used to protect the human rights of vulnerable persons.
2016-2017 Human Rights Research Grant Awardees
Caner Hazar, P
hD Candidate in Sociology
Human Rights and Politics: Toward a Historical Understanding of the LGBTs' Human Rights Activism in Turkey (1980-2016)

In this dissertation project, I focus on historical factors that influenced the trajectory of the LGBTs' human rights activism in relation to the Turkish state, its institutions, governments, international human rights organizations and foreign governments.
Katherine Mueller, P
hD Candidate in Anthropology
Staging Human Rights in London's Intercultural Performing Arts
This project is part of my dissertation research on cross-cultural collaborations and the politics of representation in the performing arts in London, United Kingdom and how performing artists engage with notions of identity, diversity, belonging, and social justice. By conducting ethnographic research with an intercultural theater that curates an indigenous arts festival featuring local and international guest artists, activists, and educators, I will analyze how one organization endeavors to facilitate intercultural dialogue while promoting cultural and indigenous rights in a 'western' metropolitan center. This investigation will consider how human rights are performed in non-legal settings and how these performances are mobilized with or against national narratives of belonging.
Angelina Reif, Candidate Doctor of Laws
A Utopian Dream or a Practical Possibility? The Justicability of the Human Rights to Adequate Food
The aim of this project is to explore how judicial authorities and other legal practitioners have responded to the justiciability critique of ESC rights in general, and the right to food in particular. Through expert interviews I expect to gather further information on the legal issues advocates and judges face when dealing with right to food claims. The interviewees will also be able to provide first-hand information and perspectives regarding the preparation, the line of argumentation and possible ways to address the challenges of ESC rights litigation. The Human Rights Graduate Research Grant will enable me to interview key informants of the Indian right to food case, as one of the most impressive and ambitious economic, social and cultural right cases in recent years. The findings could be of substantial help for people working in the field seeking to develop workable and successful strategies for filing but also for adjudicating upon right to food violations.
Todd Vachon, PhD 
Candidate in Sociology
Clean Air and Good Jobs: U.S. Labor and the Struggle for Climate Justice
"Jobs versus the Environment" has been the mantra of the mainstream media when it comes to unionized workers and environmental issues. High profile cases like the historic struggle between timber workers and defenders of the spotted owl in the Pacific Northwest have served as touchstones for this controversy. But less publicized are the countless instances of cooperation between labor and the environmental movements, such as supporting environmental legislation like the Clean Air and Clean Water Acts and ultimately cooperating to conserve old-growth forests in the Pacific Northwest. To be sure, there are specific instances in which unions clash with environmentalists, but increasingly many unions see environmental issues as labor issues and commit resources to resolving them. In this research, I utilize participant observation, in-depth interviews, and content analysis to examine the dynamics of the nascent climate justice movement within the American labor movement that is pushing unions to take on one of the most pressing environmental issues of our time—climate change. This study will increase our understanding of how various political actors can best construct linkages between economic, social and environmental reform agendas; which strategies are most successful for building broad support; and what forms of alliances are most conducive to supporting a transition to a sustainable economy. This knowledge is essential to building the broad, durable political consensus necessary to achieve comprehensive climate protection policy.
2015-2016 Human Rights Research Grant Awardees
Melanie Meinzer, PhD Candidate in Political Science
"Contested Consciousness: Foreign Aid and NGOs in Education"
Michael Rosino, PhD Student in Sociology
"Human Rights Discourse and Practice in U.S. Third Party Political Organizations"
My project focuses on third party political organizations in the United States that include support for human rights and the inclusion of marginalized social groups into the political process within their platforms. In particular, I want to understand how these political organizations in the United States talk about and understand human rights in their daily operations, documents, and deliberations and how the idea of political rights, that is, the rights to participation and inclusion in the political process and political life of a society, is actualized in their everyday social practices. I hope to illuminate the potential barriers and boundaries to full inclusion and participation in these contexts and methods of overcoming them. More broadly, this project will advance the overall engagement of political sociology with the topic of human rights and bring to light the specific political and social dynamics of human rights in the context of American political organizations. I will be performing archival research on third parties along with participant observation and semi-structured interviews with a third party political organization in the Northeastern United States.
Michelle San Pedro, PhD Student in Anthropology
"Clinical Encounters between Midwives and First-Time Expectant Mothers in Esteli, Nicaragua"
The 1979 United Nations Committee on the Elimination of Discrimination Against Women determined that countries have a human-rights obligation to guarantee access to timely, nondiscriminatory, and appropriate maternal health services. Nicaragua is a country that prioritizes healthcare during pregnancy and childbirth despite limited resources. Maternity homes, where rural women reside near urban hospitals in their final three weeks of pregnancy, are a primary way of providing poor women with equal access to trained birth attendants. My research uses life histories, participant observation, and semi-structured interviews to examine how this system affects pregnant women and their families. I will also explore the role of the state in the production of ideal citizens—competent healthcare workers, women as subjects, and supportive male partners—as well as the differences in expectations and goals between midwives and pregnant women. For this project, I will work with Centro Nicaraguense de los Derechos Humanos, a human-rights organization in Esteli that is a member of the International Federation of Human Rights. I will also coordinate prenatal care with a non-governmental organization, Juntos Adelante (Together Forward), to promote women's reproductive rights. Five midwives will assist me with mapping residential villages.
Chriss Sneed, Sociology PhD Program, Feminist Studies Certificate
"Intersections of discourse regarding community, identity and activism"
As a Sociologist, I am interested in examining the intersections of Race, Class, Gender, and Sexuality in relation to inequality in everyday life and on institutional levels. Additionally, I am concerned with the reproduction and legitimating process of knowledge-making and sharing, respectability, and power relations. My current research is a heavily qualitative approach to understanding the ways individual activists conceptualize their identity, and thus, social justice initiatives. Not only am I interested in their disruption of identity-based categories, but how they use these constructions to support rights-based claims on local, community, and on national levels.
Zareen Thomas, PhD Candidate in Anthropology
"Human Rights Mediation in Copenhagen, Denmark"
This anthropological investigation examines the ways in which non-profit organizations instrumentalize "culture" to mediate human rights and social justice discourses. By conducting ethnographic research with a youth organization in Copenhagen, Denmark that uses hip-hop, both locally and internationally, for democratic awareness-raising and youth empowerment, I seek to analyze the translation and dissemination of internationally-circulating ideologies about youth, human rights and citizenship. This project compliments research I have done with hip-hop artists and associations in Bolivia, and sheds lights on how states, organizations, and young people (re)configure and reproduce the rights, responsibilities and roles of youth.
2014-2015 Human Rights Research Grant Awardees
Cathy Buerger, PhD Student in Department of Anthropology"Claiming the State: The Impact of Human Rights Education and Mobilization on Ghanaian Political Subjectivity"
Does participation in human rights education and mobilization impact an individual's beliefs about democracy and the state? If so, how do these beliefs manifest themselves in behavioral changes, including the way that individuals advance claims and participate in local political processes? Through the use of ethnographic data collected during 12 months of fieldwork in two low-income communities in Accra, Ghana, my dissertation examines these questions.
In my project, I use a detailed qualitative case study of two communities that have been involved with several ongoing human rights campaigns related to community development. This case study illustrates that participation in human rights activities has had a number of lasting impacts on individual political beliefs and behaviors. In comparison to individuals who have never participated in human rights activities, human rights participants more frequently contact government officials such as Assembly Members and Members of Parliament and are more likely to take problems to the police as opposed to either personally taking revenge or taking the issue to a local authority figure like the chief. They also feel more strongly opposed to the system of political clientelism and are more likely to see corruption as a major concern in Ghana.
I plan to use the fellowship period to continue writing my dissertation, as well as to take a short trip to Boston to conduct research in the Africana Collection at Boston University.
Melanie Meinzer, Ph. D Student in Political Science
Contested Consciousness: Foreign Aid and NGOs in Education
Jordan Kiper, PhD Student in Department of Anthropology
This ethnographic research project explores contestations over the influence of nationalism and the divergent social memories of the Yugoslav Wars in post-conflict Serbia. By interviewing and surveying human rights investigators, prosecutors, journalists, veterans, and survivors of the Yugoslav Wars, this project seeks to provide the first evaluation of claims made by the International Criminal Tribunal for Yugoslavia (ICTY). The most pertinent claims to be evaluated are the alleged impacts of nationalism on the culture and lives of Serbians and the influence of war propaganda on combatants. The project also documents the contested memories of nationalistic agendas, inflammatory messages, and incitement for conflict during the break-up of Yugoslavia. In so doing, it provides a critical examination of (1) the memories of nationalism, (2) historical and cultural factors that contribute to collective violence, and (3) contested narratives about war.
Angelina Reif, SJD candidate at Law School
The human rights research support enabled me to participate in the Advanced Course on Justiciability of Economic, Social and Cultural Rights, held at the Institute for Human Rights in Turku, Finland. The course offered me the opportunity to engage deeply with existing institutionalized practices of interpretation and implementation of ESC rights as well as practical issues, such as effective strategies and the impact of adjudication. Moreover, it stood to benefit me to expand my knowledge of ESC rights litigation and jurisprudence, and thus enabled me to develop valuable skills and tools for carrying out the case analysis of my dissertation.
Caner Hazar, PhD Student in Sociology
Human Rights Activism in the Context of Political Islam: Opportunities and Constraints on Human Rights in Turkey
In recent years, there is increasing concern totalitarianism in Turkey despite important democratization steps occurring at the same time. Gezi Protests in Summer 2013 erupted in such a context. Understanding how Turkey's political dynamics and restrictions on civil society affect human rights activism historically will help human rights scholars and activists understand the global negative trends in Muslim and non-Western contexts. The data for this study will be gathered using archives, semi-structured interviews, and participant observation. First, in order to document the social and historical contexts in which the human rights activism emerged, I will do archival research dating back to 1980. Second, in order to gain specific understanding of the human rights activism's development and its areas of contention, I hope to conduct interviews with activists of prominent human rights associations. Thirdly, to document the complexity of activism and its positioning in Turkey, I hope to do participant observation in strategic meetings of human rights and human rights activists.
2013-2014 Research Grant Awardees
Jessica Hoag, Public Health
"Residential Segregation and Mortality in Connecticut: Quantifying the Association Using Individual- and Area-Based Measures"This project examines residential segregation as a determinant of racial and socioeconomic disparities in cancer mortality. I aim to quantify various dimensions of racial residential segregation and income segregation in Connecticut, highlighting the role of spatial and social context in the epidemiology of cancer. A longitudinal, multilevel framework incorporating metropolitan, neighborhood, and individual-level data is applied to model the association.
Farhan Navid Yousaf
PhD candidate
Department of SociologyThe exploitation of human beings for the purpose of removal of organs is identified as trafficking under the "UN Protocol to Prevent, Suppress and Punish Trafficking in Persons, Especially Women and Children (2000)." While focusing on kidney trafficking in Pakistan, the objectives of this research are to explore: lived experiences of "donors" who are victims of kidney trafficking; response of key stakeholders to counter organ trafficking; and, an analysis of existing laws and policy pertaining to organ trafficking in Pakistan. Using human rights perspective, the study will not only add to the understanding of commodification and exploitation of human bodies and the parts of bodies, but it will also add to human rights scholarship by drawing attention to a little studied area.Christina Chiarelli-Helminiak, Social Work
Integrating Human Rights Learning in the Social Work CurriculumThe funding will support seven interviews with social work faculty at universities in the northeast region of the US. The research seeks to provide insight in how social work educators are adapting to new educational standards and what areas of social work education can be expanded to address the educational mandates related to human rights. As the integration of human rights in to social work education is a relatively new endeavor, areas for further study are anticipated, especially around foundational education, field education, and faculty development. The research is being conducted in partnership with Dr. Kathryn Libal, Assistant Professor, and Michele Eggers, Doctoral Student, at the University of Connecticut School of Social Work.Koyel Khan, Sociology
Education and Human Rights: an analysis of literacy efforts in West Bengal, IndiaThis study examines if growth in literacy rates is sufficient to indicate achievement of the basic human right to education. It conducts a critical assessment of literacy efforts in terms of its efficacy by looking not into the growth rate but mainly looking into whether these literacy efforts are successful in achieving its main purpose—empowering the people to improve their lives.
2012-2013 Research Grant Awardees
Maria I. Berger, Latin American and Caribbean Studies
"Migrant Women: The Subordination of Domestic Workers in Chile"
This grant will allow me to observe and familiarize myself with the communities and obtain information/data for my research thesis and advancing my studies in this field. Additionally, it will help understand the relationship of Mapuche and Peruvian and their subordination to Chilean women. I will investigate how Chilean women treat Peruvian women in the same spaces and the intersectionality of power, class and ethnicity from the perspective of human rights.
Rebecca Jacobs, Anthropology
"Selling Victimhood, Gaining a Voice"
With this project, I expect to develop new ideas on how testimonio converges with women's economic development and empowerment, how the women have come to understand themselves as victims deserving of international aid, and how they construct their legitimacy for international audiences. I also intend to investigate how the trauma of their experiences in the war, and the ongoing omnipresence of post-conflict violence in their lives, has molded their expectations of daily life and their approaches to doing business.
Jordan Kiper, Anthropology
"Cultural Crises and Collective Violence: An Ethnographic Study of Serbian Veterans of the Yugoslav Wars"
This project undertakes ethnographic fieldwork among Serbian veterans of the Yugoslav Wars (1991-5) to understand the motivations for their participation in military campaigns and what historical and cultural factors influenced them. My research builds on the anthropology of war by drawing from theories and methodologies used by ethnographers who have undertaken fieldwork among perpetrators and former military personnel involved in historical cases of collective violence. By using these approaches to frame three contemporary hypotheses about collective violence, this project examines the degree to which war propaganda, economic deprivation, and political identity influenced Serbian military personnel of the Yugoslav Wars. These topics are important not only for the anthropology of war but also international law, social sciences, and policy-making. While observers have granted primary roles to the media, economic conditions, and political identity in fomenting collective violence, thus far theoretical and methodological difficulties have prevented researchers from directly examining the effects of these alleged factors in Serbia. Inspired by new developments in theory and ethnographic methods, the aim of this proposal is to contribute to the anthropology of war and human rights by investigating what influenced and motivated Serbian combatants to participate in fratricidal military campaigns that resulted in over 100,000 civilian casualties.
Roseanne Njiru, Sociology
"Crying for Justice"
This study proposes to document the conditions and lived experiences of women affected by the post-election violence in Kenya and who are still living in internally displaced persons' camps. The conditions under which these women live constitute gender based violence and are a gross violation of their human rights. My hypothesis is that the living conditions in the camps and the gendered role expectations for these women further increase their vulnerability to gender based violence.
Angelina Reif, Law
"The Making of the Human Right to Adequate Food"
This grant will enable me to visit the archives of the Food and Agricultural Organization (FAO) in Rome, Italy, where I will access drafting materials of international human rights instruments in order to shed light onto how the right to food was formulated. I expect to gain insight in the decision-making process through examining primary materials on the coming into-force of international treaties, i.e., the change of wording of legal instruments in the course of the discussions, the compromises that were made, and the underlying arguments for and against certain positions.
Zareen Thomas, Anthropology
"Youth Media Production in Bogot, Colombia"
My project in Colombia will examine NGO discourses about rights, citizenship and activism, and how young people engage with such discourses. I aim to analyze how youth perform their citizen rights and responsibilities by engaging with promoted and globally mediated idioms such as hip-hop art and music. This will inform our understanding of how indigenous and Afro- Colombian youth engage with the politics of marginality and the ways that institutional actors aim to empower them. Through this project, I seek to highlight the processes of negotiation in representation as young people actively create and disseminate media about their identities, individual and cultural rights, and lived experiences.
Rachel Traficanti, History
"Congress and Human Rights Consciousness"
This study will evaluate the role Congress played in advancing human rights consciousness within American domestic politics. My research will analyze the various ways in which human rights concepts were turned into legislative and monitoring efforts, with a particular focus on the creation and development of the Bureau of Human Rights and Humanitarian Affairs.
Farhan Yousaf, Sociology
"Women Trafficking in Pakistan"
This study will highlight the social, political, and economic dimensions of the issue of women trafficking in Pakistan through human rights perspective. In this connection, the study at hand will be helpful in explaining the overlapping and often confusing relationship of human trafficking with migration and smuggling. The research may be significant in the way that it will also analyze some of the recent measures adopted by the Pakistan and other regional governments in South Asia to counter trafficking.
2011-2012 Research Grant Awardees
Issac Ampofo, International Studies
"The Formulation and Implementation of Policies in the Maternal Health Sector of Ghana,"
This project will address how public policies on health are formulated in Ghana, such that there is fair allocation of resources to the maternal health sector. Additionally, it will look into whether health care during maternity in Ghana is considered a basic right of a woman and if so, whether there are special concessions for such women to access health care.
Robert Allen Booth, Anthropology
"War Remembered: Museums and the Contestations of World War II Narratives."
This project examines how past societal traumas are contested within four museums in Slovenia through addressing questions of how these museums address deeply divisive, traumatic topics in a manner that is not also divisive and potentially harmful.
Cathy Buerger, Anthropology
"The Impact of Religious and Political Identities on Legal Strategies in Ghana"
This study aims to consider the impact of religious and political identity on the process of claiming rights within a plural legal system. The study will be organized around two main themes: what influences where individuals choose to settle disputes and how individuals prioritize their multiple identity based group memberships in the context of justice.
Michele Eggers, Social Work
"Reproductive Health and Human Rights in Chile"
This project investigates the criminalization of abortion in Chile as a violation of the human rights of women. The study will focus on the nature of community-based responses to the economic, political, social, and legal inequalities that exist within the context of restrictive reproductive health policies.
Maria Fernanda Enriquez, Political Science
"The Right to Nature in Ecuador"
In 2008, Ecuadorians endorsed a new constitution, the first in the world that grants rights to nature. This study asks why the environmental movement developed a right to nature frame, and whether environmental human rights and rights to nature are inherently compatible or not.
Melissa Skye Kerr, Anthropology
"Assessing the Economic and Social Benefits of Carpet Weaving for Repatriated Afghan Refugee Women"
This project will determine whether repatriated refugee women working as carpet weaver achieve an increase in status due to carpet weaving activity. Additionally, it will consider whether there is the potential for negative outcomes for women when international programs encourage women to behave in ways that are not culturally legitimate in the eyes of the community.
Jennifer Willett, Social Work
"Environmental Injustice in Mombasa, Kenya"
The following study proposes continued development of knowledge on the intersection of human rights and environmental harm in Mombasa, Kenya. This study aims to tell the stories of individuals seeking environmental justice, allowing for fusion with their completed environmental science studies to enable a better understanding of the complex dynamics of environmental inequality.
2009-2010 Research Grant Awardees
Robert Allen Booth, Anthropology $2000
Ranita Ray, Sociology $2000
2008-2009 Research Grant Awardees
Shweta Majumdar, Sociology
Widowhood in Vrindavan, India - A Case of Gender Based Violence and Violation of Human Rights
$2,100.00
Katharine Hawkins, Anthropology
Local Perceptions of International Human Rights Law
$1,700.00
2007 Research Grant Awardees
Malia Bajpai, Political Science
"International Human Rights Norms Internationalization and Implementation"
$1,225.00
Kate Hawkins, Anthropology
"Evaluating Retributive Justice in Post Conflict Croatia"
$1,600.00
Chaka Uzondu, Political Science
"Bellyful of Justice: Food Sovereignty and Human Rights"
$2,500.00
Marisa Prosser, Anthropology
"Social boundaries and cultural identity in Costa Rica"
$2,500.00.
2006 Research Grant Awardees
Laura (Kat) Burmeister, Anthropology
"Follow the Australian Indigenous Children: Social Justice in Education, Curriculum and Welfare"
$1,000
Blaire O. Gagnon, Anthropology
"Federal Indian Policy, Art, and Economic and Cultural Rights"
$1,000
Katharine B. Hawkins, Anthropology
"Revenge and Retribution in Response to Ethnic Cleansing in Croatia: A Preliminary Study"
$2,420
Christine N. Newkirk, Anthropology
"Dignity and Domestic Care Work in Salvador da Bahia, Brazil"
$2,500
Michael Rindge, History
"Cold War Organizers: The Chilean Labor Movement, the AFL-CIO, and the Globalization of Human Rights, 1964-1980"
$2,440
Thomas Westerman, History
"Anglo-Saxons of the Western World"
$1,500
2005 Research Grant Awardees
Adam K. Kaloides, History
"Human Rights in South Africa: A Preliminary Appraisal"
$500.00
Rebecca Aubrey, Political Science
"Human Rights Justice and Political Stability in Uruguay"
$2,000.00
Natalie S. Wagner, UConn Law
"How Restorative Justice can be Implemented into the Criminal Justice System in Connecticut"
$1,000.00
Michelle R. Kaufman, Psychology
"Sex Trafficing in Nepal: The Maoist Insurgency and Increased Risk for Girls and Women"
$1,000.00C.
Patrick Heidkamp, Geography
"Credence Attributes, Alternative Trade, and Human Economic Rights: The Case of 'Fair Trade' Coffee"
$2,000.00.