The Human Rights Institute has developed relationships with the following internship placements.  Each of these organizations have agreed to accept a UConn Human Rights student each summer as an intern.
Amnesty International is a global movement of people fighting injustice and promoting human rights.They are currently the world's largest grassroots human rights organization, we investigate and expose abuses, educate and mobilize the public, and help transform societies to create a safer, more just world.

The Business and Human Rights Resource Centre works with everyone to advance human rights in business and eradicate abuse. They work to build corporate transparency, strengthen corporate accountability and empower advocates.


The Center for Justice and International Law (CEJIL) is an international non-profit human rights organization dedicated ensuring the full enjoyment of human rights by all individuals in the Americas through the effective use of the tools of the Inter-American Court of Human Rights and international human rights law.

The internship host, the Croatian Mediation Association and its Mediation Center was founded as part of an alternative dispute resolution (ADR) initiative of the Croatian Mediation Association and domestic commercial courts and business organizations to enhance access to justice through ADR.


Net Impact empowers a new generation to drive social and environmental change on campus and throughout their careers. They provide the network and resources to inspire emerging leaders to build successful "impact careers" — either by working in jobs dedicated to change or by bringing a social and environmental lens to traditional business roles.
OutRight seeks to advance human rights and opportunities for LGBTIQ people around the world by developing critical partnerships at global, regional, and national levels to build capacity, document violations, advocate for inclusion and equality, and hold leaders accountable for protecting the rights of all LGBTIQ people. Today, we partner with local LGBTIQ organizations across four regions and maintain a cross-regional LGBTIQ initiative at the UN in New York. As an international LGBTIQ organization with a long history of productive and trusting relationships with grassroots LGBTIQ communities worldwide, we serve as a bridge between local communities and high-impact external levers of power.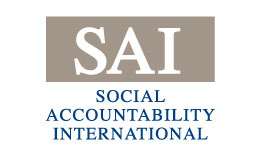 The Social Accountability International Summer Internship is an eight-week learning immersion experience with an international non-profit human rights organization dedicated to the ethical treatment of workers around the world.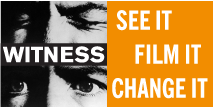 WITNESS is a media centric advocacy institution that has been in existence since 1992. Students involved in this internship will observe first-hand the practice of utilizing media to promote human rights advocacy. The internship with WITNESS is in Social Media Outreach and will help WITNESS promote their initiatives/campaigns and engage with their social media following.
Individualized Internship Placement
This year the Human Rights Institute is extending one fellowship offer for a student pursuing an individualized internship placement. This option would allow students who are interested in interning with a specific organization that is not a current HRI placement partner to be considered for a fellowship. Open only to Human Rights Majors. There are additional application requirements for students who would like to pursue this option, please make an appointment with Rachel Jackson for further information.
In recent years students have also been placed at the following organizations:
International Criminal Tribunal for the Former Yugoslavia (ICTY)
Women's Refugee Commission
Bangalore Mediation Center
Lawyers Without Borders
Freedom House