This internship is given to an outstanding human rights undergraduate student to complete a summer internship at Amnesty International USA in Boston Massachusetts.
This eight-week learning immersion experience with the Membership Advocacy & Organizing Department in the Northeast Regional Office of Amnesty International USA.
Amnesty International is a global movement of people fighting injustice and promoting human rights.
They are currently the world's largest grassroots human rights organization, we investigate and expose abuses, educate and mobilize the public, and help transform societies to create a safer, more just world.
This position requires an individual to be hands on and roll up your sleeves, ability to work independently with flexibility and attention to detail.
A $5,000 scholarship is provided to assist with expenses related to the internship. Open only to Human Rights Majors.
Visit http://www.amnestyusa.org/for more information.
For more information about the application process, click here.
2018 Amnesty International Intern: Stephanie Goebel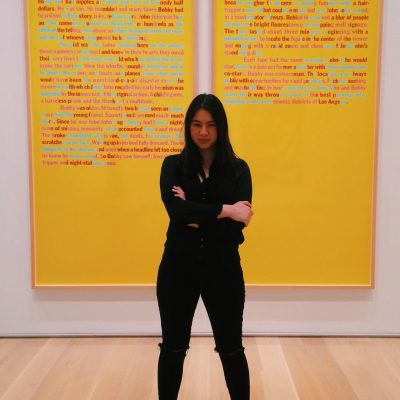 Steph Goebel is a rising senior at UConn majoring in political science and human rights. While studying political science, she found herself continually enrolling in classes that doubled as political science and human rights classes because they peaked her interest. It was a natural progression to declare the human rights double major. Steph is an involved student leader, currently serving as President of the UConn College Democrats and Outreach Chairperson with the UConn Women's Center which has helped her pursue her interest in political activism as well as gender equity work. This past spring, Steph interned for State Representative Gregg Haddad, helping to make institutional aid for undocumented students a reality in Connecticut. She has previously interned for US Senator Gary Peters, a congressional campaign, and a private equity firm. Steph is a sister of Gamma Phi Beta, a former President of the Junior Panhellenic Council, and former Parliamentarian of the Undergraduate Student Government Senate. Once she is finished at Amnesty International, she will be moving to Washington D.C. for the remainder of the summer to intern with the Democratic National Committee before she returns to campus. Following graduation, Steph hopes to spend a year in Southeast Asia teaching English and then attend law school.
2017 Amnesty International Intern: Jessica Leach
Jessica Leach is a rising junior at the University of Connecticut majoring in Human Rights and Environmental Studies. Jessica was a member of the Human Rights and Action Learning Community her first year at UConn which helped her become involved as a student leader for a campus-wide donation event, Give and Go, through Community Outreach. This past year she was a trip director for the Alternative Breaks program where she led a group of sixteen students to Mullens, West Virginia over spring break to complete community service revolved around rural poverty and environmental conservation. Next year, Jessica will be leading the spring break trip to Atlanta, Georgia to complete service and educate fellow students on human trafficking and human rights.
Jessica is also involved with the UConn Leadership Office's Four Arrows team. She will become a new member in the fall to continue facilitating individual and group leadership development through team building activities and reflection. After graduation Jessica hopes to join the Peace Corps and eventually continue her human rights education with the Rotary's Peace Fellowship master's program.