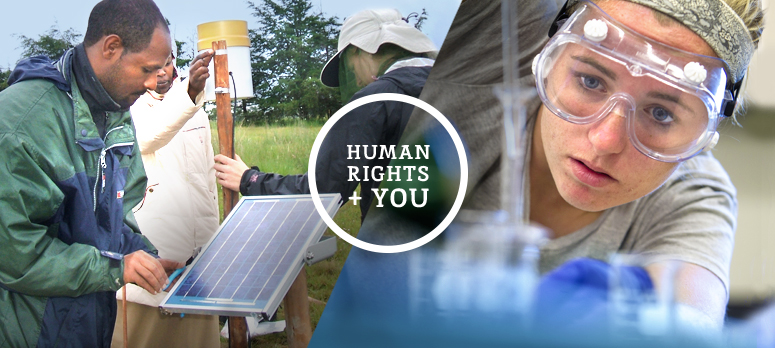 Wondering what you can do with a major or minor in Human Rights? Learn more about what exciting opportunities our alumni are currently involved in upon graduation, using the skills gained from studying Human Rights at UConn.
Alumni Updates
Joshua Litwin, '07 Human Rights Minor
Current Position: 2018 MBA Candidate, University of Connecticut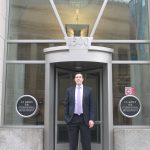 "My journey to Timbuktu and the nation's capital would never have started without the UConn Human Rights program. The curriculum expanded my horizons and equipped me with a strong understanding of human rights theory and actors, and provided me with opportunities to turn these ideas into action."
Katherine Bradbury, '11 Human Rights Minor
Current Position: Legislative Assistant, Foreign Policy and Defense at the Office of US Senator Richard Blumenthal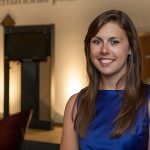 Katherine graduated UConn with a double major in Political Science and English Literature, as well as a minor in Human Rights. As the Human Rights Institute's 2011 recipient of the Goldstone Fellowship, she spent a year working at the International Criminal Tribunal for the former Yugoslavia. Following her passion for human rights work, Katherine went on to earn her Master's degree from the London School of Economics in Comparative Politics, focusing on the intersection between human rights and national security. After finishing graduate school, Katherine moved to Washington, DC to intern at the White House. She expanded her government experience from the Executive Branch to the Legislative Branch, as she now serves as US Senator Richard Blumenthal's foreign policy and defense legislative assistant.
Read more about Katherine's experience at the ICTY.
Garrett Block, '12 Human Rights Minor
Current Position: Operations Coordinator, Success Academy Charter Schools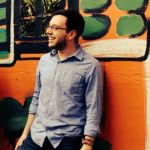 "I can honestly say that regardless of my roles or career titles, my experiences and coursework from the Human Rights program have greatly influenced me. I am more aware of the community around as well as the skills needed in order to foster systemic change. I am not sure if my day to day interactions with students, families, and colleagues would be the same without the education and insights I received while at UConn."
Sarah Wylie, '14 Human Rights Major
Current Position: Academic Deans Assistant, Center for Talented Youth at Johns Hopkins University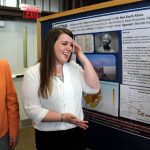 Sarah Wylie graduated from UConn with a double major in Political Science and Human Rights and a minor in English. A spring 2013 participant of the UConn in Cape Town study abroad program, she decided to write her honors thesis on de jure vs. de facto access to housing rights in South Africa. Following graduation, Wylie went back to Cape Town to work with two sport and youth development organizations— AMANDLA EduFootball and the CTC Ten Foundation— in Khayelitsha.
Wylie currently works in New York City's coolest borough (Brooklyn!) for 501 Auctions, a company that provides charity auction, mobile bidding, and event management solutions for hundreds of different non-profit clients. Having dabbled in operations, fundraising, and event management during her time in Cape Town, Wylie now works with many diverse organizations with the goal of maximizing the visibility and success of their fundraising events. Wylie's favorite part of the job is learning about the vision, missions, and approaches of the different non-profits she works with. Plus, she gets to attend fun events with great people for even better causes— not a bad way to spend a Tuesday evening.
Blog Posts
To read more about our alumni, see a few blog posts below:
Andrew Oravecz, Class of 2015, Human Rights Major
Current Position: Executive Assistant to the President at Freedom House
Blog Post
Margaret McCarthy, Class of 2011, Human Rights Minor
Current Position: MD Candidate, Georgetown University School of Medicine
Hoin Choi, Class of 2010
Blog Post
Alexandra Ostasiewicz, Class of 2009, Human Rights Minor
Current Position: Manager, Multimedia at AmeriCares
Julie Friedlander, Class of 2007, Human Rights Minor
Current Position: Senior Associate, Medical Outreach, AmeriCares
Blog Post
Mike Brand, Class of 2007, Human Rights Minor
Current Position: Director of Policy and Programs, Jewish World Watch
Blog Post
Joshua Litwin, Class of 2007, Human Rights Minor
Current Position: Program Manager, USAID/OTI
Blog Post
Danielle (Brauer) Gorshein, Class of 2005, Human Rights Minor
Current Position: Director of Development, Amnesty International USA
Jeffrey Smith, Class of 2003, Human Rights Minor
Current Position: Africa Specialist, Robert F. Kennedy Human Rights
Stay Connected
To foster connections amongst our alumni community beyond UCONN, we also have created a LinkedIN profile which can be accessed here.
We also have a Facebook page, so please like and share our page!