2018 Cohort
2018 Business and Human Rights Resource Center Intern: Tahreem Ali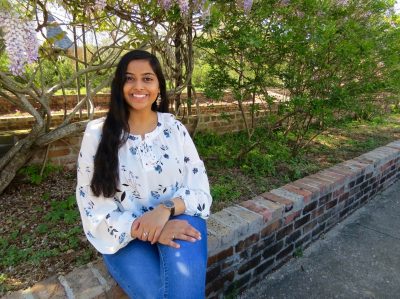 Bio Forthcoming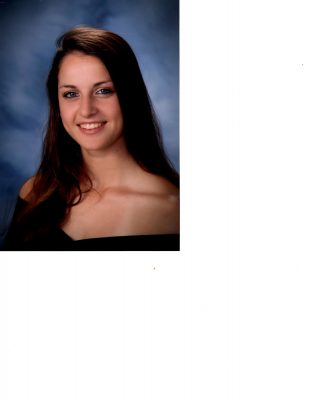 2018 Croatian Mediation Center Intern: Jessica Blasnik
Jessica Blasnik is a rising second-year law student at the University of Connecticut, where she is the president of the Jewish Law Students Association. Jessica graduated from the University of Delaware with a BA in Political Science and a concentration in Law,Theory and Politics. While at UD Jessica studied abroad in Brazil and discovered her passion for international human rights issues. After graduating, she spent last summer in Jerusalem, working on and bringing awareness to the issues and policies surrounding Palestinian refugees. She is excited to build on these experiences by learning and contributing to the development of collaborative dispute resolution practices. In her free time, Jessica enjoys sailing and hiking.
2018 NetImpact Intern: Kendall Comstock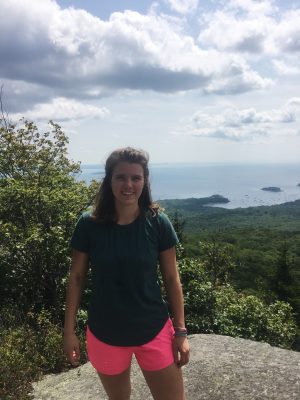 Kendall Comstock is a senior pursuing a double major in Urban and Community Studies and Human Rights. Throughout her educational career she has developed a passion and interest in the fields of racial justice, gun violence and education inequity. Prior to interning for Net Impact, she spent the past two summers as the Outreach Coordinator for Experience Mission in Appalachia, where she led short term mission teams who came to serve through construction and outreach in the area. She also enjoys volunteering with the Charter Oak Cultural Center, in Hartford, which provides second chance educational scholarships for people in the homeless community or those with financial setbacks. After graduating Kendall plans to get a Masters degree in Social Work, which will allow her to fight for human rights from a community organizing framework.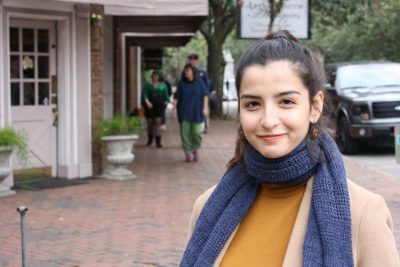 2018 Croatian Mediation Center Intern: Arianna Diaz
Arianna Diaz is Senior double majoring in Global Studies and English, and double minoring in Human Rights and Middle Eastern Studies. Within her individualized Global Studies major Arianna analyzes the social, political, economic, and human rights implications of transnational migration, with special focus on forced migration in the Middle East. She hopes to pursue a career in international relations related to forced displacement and community building in conflict regions.
Outside of her studies Arianna is the co-founder of the refugee advocacy group, More Than 10,000. This group collaborates with NGOs, resettlement agencies, lawyers, and scholars to conduct public education and dialogue initiatives within Connecticut host communities related to refugee resettlement.  She is also a UConn Humanities Initiative on Campus Dialogues Fellow and Research Assistant within multiple academic projects related to Caribbean diaspora, migratory labor, environmental justice, and human rights theory.  Upon completion of her internship, Arianna looks forward to using her UConn IDEA Grant to dispel misconceptions on the U.S. refugee resettlement process, as well as studying forced migration and Arabic within Morocco next year.
2018 Social Accountability International Intern: Emily Dodson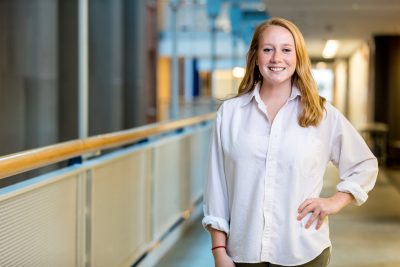 Emily is a junior double majoring in Human Rights and Political Science, with a minor in Spanish. In her freshman year, Emily was introduced to service on UConn's campus through being in the Human Rights and Action Learning Community, talking about important and significant topics in the conversation of Human Rights. In the second semester of her sophomore year, she chose to go abroad to Barcelona, Spain to learn about the diverse and bright culture here and improve and expand on her Spanish studies. Her desire to learn more about Spanish speaking communities expanded into the opportunity to go on the Costa Rica Winter Alternative Break through Community Outreach. Her work with Community Outreach expanded into her spring break alternative break trip to Detroit, Michigan on a trip that had a focus on urban education, civic engagement, and urban development.  This past year, she lead the Outreach Committee for the Student Union Board of Governors. This role included managing the student group's social media and encouraging students to get engaged with events on UConn's Campus. In her second semester, she took up a semester long internship at the Connecticut General Assembly, working closely with Senator Cathy Osten to interpret legislation for local communities of Connecticut. In this role, she came to better understand the important of advocacy and engagement with state politics from civil society actors and local citizens.
In her senior year, Emily will hold a position as a Student Involvement Ambassador in the Student Activities office, is on the CLAS Leadership Board, and hopes to continue working with Community Outreach. She hopes to expand on understanding the intersection of Business and Human Rights through UConn's courses and personal research. After graduation, she hopes to take time off before pursuing a Master's Degree in a concentrated area of Public Policy or Public Administration in order to work for organizations like SAI and work closely to protect populations often forgotten and affected by Business Expansion like Indigenous Populations and Women.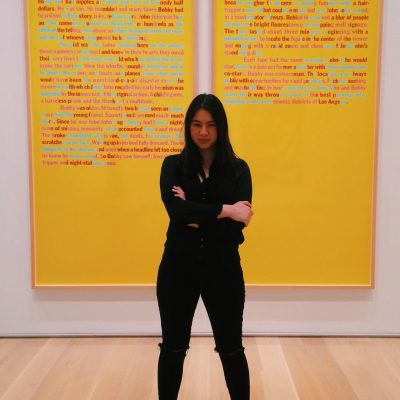 2018 Amnesty International-USA Intern: Stephanie Goebel
Steph Goebel is a rising senior at UConn majoring in political science and human rights. While studying political science, she found herself continually enrolling in classes that doubled as political science and human rights classes because they peaked her interest. It was a natural progression to declare the human rights double major. Steph is an involved student leader, currently serving as President of the UConn College Democrats and Outreach Chairperson with the UConn Women's Center which has helped her pursue her interest in political activism as well as gender equity work. This past spring, Steph interned for State Representative Gregg Haddad, helping to make institutional aid for undocumented students a reality in Connecticut. She has previously interned for US Senator Gary Peters, a congressional campaign, and a private equity firm. Steph is a sister of Gamma Phi Beta, a former President of the Junior Panhellenic Council, and former Parliamentarian of the Undergraduate Student Government Senate. Once she is finished at Amnesty International, she will be moving to Washington D.C. for the remainder of the summer to intern with the Democratic National Committee before she returns to campus. Following graduation, Steph hopes to spend a year in Southeast Asia teaching English and then attend law school.
2018 WITNESS Intern: Izzy Ostrowski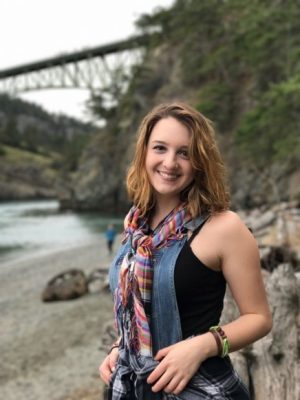 Izzy Ostrowski is a junior majoring in Sociology and Human Rights with a double minor in Public Policy and Human Development and Family Studies at the University of Connecticut. This year she has served in a student leader position as the program director for the Windham Region No Freeze Homeless Shelter in Willimantic, CT and served as the First Year Experience Mentor for the Human Rights and Action Learning Community. Her experience working in the homeless shelter and serving as an intern to New Horizons Domestic Violence Shelter and Services in Middletown, CT left her with an even greater interest in children's rights and the rights of those who are affected by homelessness. Her participation on an HIV/AIDS Advocacy and Awareness alternative break in New York City during her sophomore year led Izzy to her passion for increasing awareness about the global AIDS epidemic. Being a camp counselor at Camp AmeriKids, a camp for children living with HIV/AIDS and sickle cell disease, as well as working with harm reduction centers, are opportunities she is incredibly grateful for. Izzy will be graduating a semester early in December after studying abroad at Mahidol International University in Thailand for the fall semester. She hopes to complete a human rights based internship in Thailand that is centered around the issue of sex trafficking in relation to the spread of HIV/AIDS. Izzy plans to continue on to graduate school in the fall of 2019 for her Master's degree and to continually work on human rights advocacy and outreach.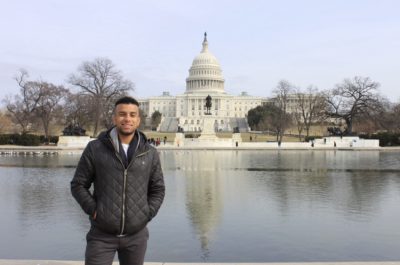 2018 CEJIL Intern: Matheus Souza
As a first-generation student-athlete with the soccer team at the University of Connecticut, I operated at the junction of these two shared social roles, while majoring in International Relations (with a focus in Latin America and Economic Development) with minors in Human Rights and Latino Studies. In the Fall of 2018, I will be pursing a master's degree at either UConn or Penn State, as I plan to specialize in international public policy and international studies.
I have interned at Lawyers Without Borders (LWOB), helping develop LWOB's programming on trafficking in persons and wildlife protection, preparing tasks, memos and reports based on legal research. Additionally, I've had the opportunity to attend a UN Conference on the Status of Women (CSW62), at the UN headquarters in NYC, acquiring a more in-depth perspective on CSW role in promoting women's right through the private and nonprofit sector, in conjunction with world leaders.
I have also devoted my time to participate in campus initiatives including volunteer work in Costa Rica through Community Outreach's Alternative Break Program, Husky Reach athletic service, and as an active member of UConn's Puerto Rican/Latin American Cultural Center (PRLACC) organization.
My interest in economic development and human rights is tied to who I am as a person, and it progressively continues to expand. Prior to graduation, I will have conducted research related to these areas in my Capstone course. My career aspirations include working with international development agencies that work to meet the needs of a society, such as USAID, its partners like Chemonics, and the Economic Commission for Latin America and the Caribbean (ECLAC). I will utilize my fluency in Portuguese, Spanish, English, and Italian, as I specialize in a field and pursue a career with an international scope.
2018 Individualized Placement Intern: Usra Qureshi,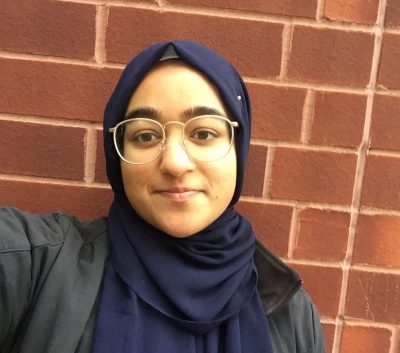 JAFRA Women's Center, Greece
Usra Qureshi is a rising senior double majoring in Molecular Cellular Biology and Human Rights. She has been involved in refugee work locally and abroad for the past three years, and plans to explore refugee right to health more in depth through her senior thesis and University Scholar project. Usra hopes to combine her passions for health and human rights through a career in medicine in the future.
2017 Cohort
2017 Amnesty International Intern: Jessica Leach
Jessica Leach is a rising junior at the University of Connecticut majoring in Human Rights and Environmental Studies. Jessica was a member of the Human Rights and Action Learning Community her first year at UConn which helped her become involved as a student leader for a campus-wide donation event, Give and Go, through Community Outreach. This past year she was a trip director for the Alternative Breaks program where she led a group of sixteen students to Mullens, West Virginia over spring break to complete community service revolved around rural poverty and environmental conservation. Next year, Jessica will be leading the spring break trip to Atlanta, Georgia to complete service and educate fellow students on human trafficking and human rights.
Jessica is also involved with the UConn Leadership Office's Four Arrows team. She will become a new member in the fall to continue facilitating individual and group leadership development through team building activities and reflection. After graduation Jessica hopes to join the Peace Corps and eventually continue her human rights education with the Rotary's Peace Fellowship master's program.
2017 Business & Human Rights Resource Center Intern: Jillianne Lyons,
Jillianne Lyon is a rising senior at the University of Connecticut pursuing a double major in Human Rights and Political Science, with a minor in French. Prior to her internship with the Business and Human Rights Resource Centre in New York City, she studied abroad in Paris, France for a semester in the spring of 2016. The following semester, Jillianne was awarded UConn's Undergraduate Intern of the Year Award for her internship with Integrated Refugee and Immigrant Services in New Haven, CT. At IRIS, she worked with refugees from all over the world and managed a food bank, community garden, women's sewing group, and housing and donations center. This past spring, Jillianne interned at the Connecticut General Assembly Legislature where she worked primarily in the Environment, Human Services, and Banking committees.
At UConn, Jillianne volunteers at Spring Valley Student Farm, and was an EcoHouse resident for the 2014-2015 year. In addition to volunteering, she is a student employee at the William Benton Museum of Art. Her academic interests focus on the intersectionality between women's rights, corporate transparency, and environmental justice. After graduation, Jillianne hopes to pursue a master's degree in labor relations with a focus on gender studies.
2017 Croatian Mediate Center Interns: Melisa Jahic & Tatyana Marugg
Melisa Jahic is a rising senior at the University of Connecticut, where she is majoring in Finance, and minoring in Sociology and Human Rights. She has held leadership positions within her sorority, Alpha Chi Omega, and is actively involved in Greeks Against Sexual Assault, an activist group on campus. Melisa's interest in human rights began at an early age when she learned about her family's experience as refugees in Bosnia and Hercegovina. Her main goal upon graduation is to attend law school, and further her studies in the human rights field. Melisa also loves to travel, hike and is a passionate animal activist.
Tatyana Marugg is a first year law student at the University of Connecticut School of Law, where she is a member of the Human Rights Law Association and the Intellectual Property and Technology Law Society. She became passionate about human rights as an undergraduate student at the University of Connecticut, where she interned for the Human Rights Institute and served as the managing editor of the 2016 edition of the Namaste Human Rights Journal.  She graduated with a B.A. in Cognitive Science and Human Rights in 2016.  She is particularly interested in how the fields of law, science, and human rights can collaborate to solve global problems, and she hopes to work at the intersection of those fields in the future.  Outside of school, her favorite extracurricular activities are hiking and kayaking.
2017 Individualized Placement Intern: Carolina Lemos
Municipal Health Department: Brazil
Carolina Lemos is a rising junior and a member of the Special Program in Medicine at the University of Connecticut. She is pursuing a double major in Human Rights and Molecular Cell Biology and will be traveling back this summer to her home country of Brazil to intern with the Municipal Health Department and to assist at a local hospital in the rural town of Santa Maria da Vitoria.  While in Brazil, Carolina hopes to improve the quality of healthcare at one of the public hospitals, which are often overcrowded and inefficient.
Carolina was a Class Facilitator for the Foundations of Medicine and Dental Medicine course this past fall semester, where she was nominated for the John T. Szarlan Student Mentor award. In December, she organized a DACA and Know Your Rights Info Session at UConn and educated students and others about the rights of undocumented persons. Carolina is an active member of Honors in STEM, as the Advocacy and Activism Chair, and is a member of the Pre-Medicine Society.
During this past summer, Carolina shadowed a cardiologist, where she assisted with patient exams, collected medical history, and observed diagnosis and stress tests. She also has worked as an EMT for the First Aid Squad in her hometown of Marlboro, New Jersey.
In her spare time, Carolina volunteers her time teaching adults in an ESL program, as she came to the United Sates at the age of 7 and knows the difficulty in learning a new language in a new country. She also tutors elementary school students in an after-school program, and has taught classes preparing high school sophomores and juniors for the biology and chemistry SAT Subject Tests. After graduating from UConn, Carolina plans on attending medical school and hopes to provide quality healthcare services to people in areas of need.
2017 NetImpact Intern: Rebecca Kaufman
Rebecca Kaufman is a junior double majoring in political science and Human rights with a minor in Spanish. She is a Truman Nominee, Augusta Gerberich Scholar, New England Scholar, and a member of Phi Beta Kappa. Rebecca is particularly interested in the connections between human rights and the environment and has been able to pursue these interests through internships with the Social Entrepreneurship Corps in Guatemala and the Economic Justice Network in Cape Town, South Africa. On campus, Rebecca is the director of policy dissemination, secretary and co-founder of the UConn Student Coalition for Social Justice, a writer for the UConn Political Review, and the recipient of UConn IDEA grant to study the impact of women in local government in the Asia Pacific. After graduation, Rebecca hopes to pursue a career in environmental human rights law and consulting.
2017 Social Accountability International Intern: Ariana Scurti
Ariana Scurti is graduating with Phi Beta Kappa from the University of Connecticut Honors Program in May 2017 with a Bachelor of Arts in International Relations (with a focus in Human Rights and Development), a Bachelor of Arts in Spanish, and a minor in Economics. In the fall of 2017, she will pursue a Master of Public Policy (MPP) with a specialization in International Development Policy at the University of Maryland School of Public Policy. In 2015, Ariana interned in Guatemala as a consultant with Social Entrepreneur Corps and Soluciones Comunitarias, a non-governmental organization that champions the MicroConsignment Model. The following summer, Ariana gained more experience in social responsibility as the Corporate Social Responsibility intern at Dunkin' Brands, parent company of Dunkin' Donuts and Baskin-Robbins. There, she analyzed competitor data and expert literature regarding yearly corporate social responsibility reporting and goal setting to make effective recommendations for the Dunkin' Brands sustainability strategy. At UConn, Ariana served as a Trip Director for service trips to the Dominican Republic and Birmingham, Alabama, where students focused on community development and urban poverty, respectively. She has also traveled to India, Boston, and Oklahoma for other service trips and lived in Granada, Spain to study Spanish for a semester. She recently served as an International Orientation Ambassador for first year international students at UConn and in 2016, Ariana was selected to UConn's Leadership Legacy Experience tenth cohort, the university's prestigious leadership program.
Ariana hopes to work for the federal government to pursue work that inspires economic development through sustainable public and private partnerships, such as with USAID's Global Development Alliances (GDAs) or the United Nations International Labour Organization. She is particularly interested in government's role in international economic development and policy analysis in Latin America.
2017 WITNESS Intern: Emily Steck
Emily is a junior majoring in Political Science and Human Rights at the University of Connecticut. Emily's main areas of interest within the realm of human rights include sustainable activism, environmental justice, and women's rights. In order to pursue these interests Emily served as a UNESCO Student Ambassador for Human Rights as a freshman, going on to study abroad in Cape Town, South Africa in spring of her sophomore year.
In Cape Town she began work as an intern for Prevention in Action, a women's group aimed at addressing the prevalence of violence against women in communities outside of the city. After returning from South Africa Emily assisted in the founding of UConn's Student Coalition for Social Justice and currently serves as their Director of Communications. As a junior Emily received a SHARE Award through the Political Science Department to conduct research with associate Professor Veronica Herrera on collective action, environmental injustice, and river pollution. After graduation Emily hopes to continue working on human rights advocacy and outreach.
2016 Cohort
2016 Business and Human Rights Resource Centre Intern: Lesedi Graveline
Lesedi Graveline is a rising senior, double majoring in Human Rights and Women's Studies. Prior to her internship with the Business and Human Rights Resource Centre in New York City, she studied abroad at the University of Essex in Colchester, England for a semester in the spring of 2015. During the spring of 2014, she was hired as a student employee at the Neag Gifted Education and Talent Development Center where she organized and maintained an efficient office environment and became accustomed to both traditional and non-traditional systems of research and educational development. Lesedi was also a First Year Experience Mentor for fall of 2014 and fall of 2015, which is a program designed to assist incoming freshman with the transition to UConn. Through this program, she became trained in facilitating a classroom and responding to the needs of students through one-on-one counseling sessions. She has also had the opportunity to travel to Los Angeles, California with UConn's Habitat for Humanity Chapter as a volunteer. Lesedi also volunteers for the Husky-for-a-Day Program, is an active member of the Black Student's Association, and has been a dancer/fundraiser for "Huskython", UConn's 18-hour long dance marathon.
Lesedi will be an intern for UConn's Police Department in the fall of 2016, where she will continue to be exposed to different aspects of law and civil rights from the perspective of law enforcement. She was recently accepted to be a Resident Assistant for the 2016-2017 academic year. Lesedi's primary advocacy interests revolve around women's rights, children's rights, and refugees. After graduation, Lesedi hopes to travel as well as attend law school to pursue a degree in International Law and eventually join the Peace Corps.
2016 Croatian Mediation Association and Mediation Center Interns: Scott Seger and Mark Vanaman
Scott Seger is currently a second year student at the University of Connecticut School of Law, where he has held leadership positions within the Public Interest Law Group and Jewish Law Student Association. An avid traveler, his international experiences include studying abroad in Rome and volunteering in Southern Israel. After receiving his B.S. in Finance from the University of Maryland, College Park, Scott worked for a Boston investment firm for three years before deciding to pursue a career in law. His professional areas of interest include health law, employment discrimination and international human rights. Scott is also a passionate skier, hiker and New England Patriots fan.
Mark Vanaman is a first year law student at the University of Connecticut School of Law, where he is exploring his interest in corporate law, insurance law, and international human rights. He graduated magna cum laude from Western New England University in 2015 with a Bachelor's degree in History, and a minor in Political Science. Mark's interest in human rights was sparked during his past mission trips to Kentucky, where he coordinated students at a job site in home improvement construction projects for local needy families. Mark enjoys the Negotiation and Dispute Resolution Society, and currently holds a leadership role in the Corporate and Securities law group.
2016 International Criminal Tribunal for the Former Yugoslavia (ICTY) Intern: Emily Kaufman
Emily Kaufman is the 2016 recipient of the Richard Goldstone Fellowship at the International Criminal Tribunal for the former Yugoslavia. Emily graduated Summa Cum Laude with majors in Human Rights and Cognitive Science and wrote her honors thesis in Human Rights. Emily was recently elected to Phi Beta Kappa Honor Society and has been a New England Scholar for the past three years.
Emily interned for the Human Rights Institute in Spring 2016 as the Executive Editor for the Namaste Undergraduate Human Rights journal and and also served as Co-Managing Editor of the 2015 Edition of Namaste.
She interned at the Business and Human Rights Resource Centre through a Human Rights Institute grant in the summer of 2015 where she co-authored a piece with the Research Director and was listed as an author on their "Coal in the Global South" report presented at the COP21 Climate Summit in Paris. She is a recipient of the Alan B. Slifka Foundation Scholarship from the Human Rights Institute and she worked for three years as the Student Assistant for Programs at the Thomas J. Dodd Research Center where she helped research and facilitate programming. In the spring of 2014, she studied abroad in Cape Town, South Africa where she interned at Treatment Action Campaign, an HIV/AIDS advocacy organization focused on community mobilization and wrote about her experiences as a Travel Correspondent for Reach the World, which connects students studying abroad with classrooms in the US. In 2014 Emily was selected as one of two students to attend the Universitas 21 Conference on Shaping Future Cities in Sydney, Australia where she was interested in the impact of rapid urbanization on human rights violations. Emily was also selected to attend the 2013 Universitas 21 Conference on Human Rights hosted by UConn.
She served on the inaugural CLAS Student Leadership board and spent a term on its Executive Board as Chair of the Student and Alumni Relations Committee. She also served as a student representative on the President's Committee for Corporate Social Responsibility, participated in UConn's Leadership Legacy experience, served as a UNESCO Student Ambassador for Human Rights, and was Vice President of the student organization Lawyers without Borders.

2016 Net Impact Intern: Anna Middendorf
Anna Middendorf is from Bremen, Germany and moved to the United States in August 2013 to pursue her undergraduate degree at UCONN. She is a rising senior, majoring in Political Science with a double minor in Economic and Human Rights. Prior to her internship with Net Impact, she studied abroad in Chile for a semester in the spring of 2015 and speaks German, English and Spanish. In December of 2015, she traveled to the Conference of Parties (COP21) in Paris with a group of UCONN students. Anna works closely with the Student-Athlete Advisory Committee on improving community outreach programs and environmental policies at the University. Anna's primary advocacy interests revolve around climate change, refugees and food security. Upon graduation, she hopes to return to her home in Europe to obtain a MBA in Business and Human Rights.
2016 Social Accountability Intern: Christopher Raymond
Christopher Raymond is a rising senior at the University of Connecticut and is pursuing a double major in Human Rights and Management. His academic interests focus on improving labor standards and working conditions in the global economy, with a particular emphasis on the empowerment of workers through the realization of their right to association. Christopher has worked this past year as a Resident Assistant for Social Justice Education in Alumni quad for the Sophomore Honors community. This past winter, he was part of a project headed by Dr. David Richards, where Christopher and a group of three other students used CIRI coding guidelines to provide Social Progress Imperative with human rights data for their annual index. Next year, Christopher will be completing his senior Honors thesis on current trends of labor collectivism within the Latin American garment industry. After graduation, he hopes to pursue a PhD in industrial and labor relations.
2016 WITNESS Intern: Julia Silverstein
Julia Silverstein interned for WITNESS over the summer of 2016. She is a rising junior studying philosophy and human rights, and hopes to participate in the Human Rights Winter abroad program in Costa Rica.
At UConn, Julia is a member of the Alpha Lambda Delta honors society and, through them, participates in many events, fundraisers, and other community service projects. She was a member of the University Symphony during the 2014-2015 season, and hopes to continue playing with them. Julia also tutors high school students in history, literature, and various instruments including violin, viola, and cello.
Throughout high school, Julia participated in debate competitions. Through the debate program, she developed a passion for philosophy, law, and logical argumentation. After graduating from UConn with Bachelor degrees in philosophy and human rights, she hopes to go on to law school to focus on constitutional law and its effect on social justice.